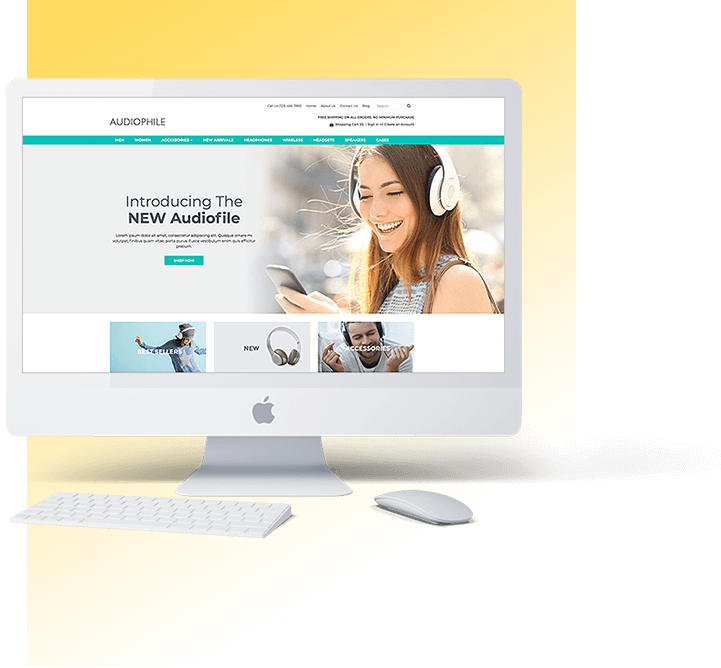 Starting an Online Store
Everyone dreams of success, and running a business can be a big part of that. If you're doing something you're passionate about, you can feel as if you've succeeded at life in general. Selling online is especially appealing because it can offer a balance between life and business — you can run your online store from anywhere, work from home, and grow at a pace that's comfortable for you. Plus, your eCommerce business is under your creative control and you can work toward your dreams of what you want it to be.
Business owners who already sell offline, such as at a brick-and-mortar location, craft and trade shows, or other venues, also benefit from opening an eCommerce store. The same can be said for retailers who sell their products on existing marketplaces like Etsy, eBay, or Amazon. Building your own online store helps expand your reach, get more customers, and define the uniqueness of your brand. A site of your own gives you total freedom in choosing a design or theme that puts your brand in a distinctive light. In other words, your online store becomes your central identity in the online world.
Of course, any new business venture can be intimidating, and opening an online store is no exception. This step-by-step guide will help you understand the process so you can start out on the road to fulfilling your eCommerce dreams.
Choosing Your Products and Finding Your Niche
If you want to build an online store, you may not necessarily know what you want to sell yet — it's common for the ambition to come first, and the solid details later. If you're already an established seller, brick-and-mortar or otherwise, you already have a product and can skip this section (but you may want to read it anyway in case you get new insights about reaching your ideal customers).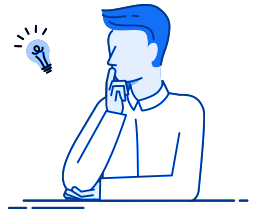 First, consider your interests
Where do your passions lie? You'll do better in business if you have a genuine interest in your products, as you're likely to have extensive knowledge in that area. Even if your interest in a specific type of product stems solely from the potential for profit, you should still make a point of learning about what you're selling, as this will make everything from inventory selection to customer service a lot easier.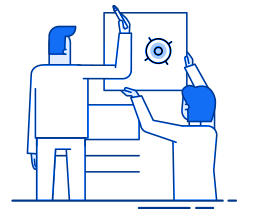 Do you create your products yourself?
This is expected if you've been selling crafts at local shows or on online marketplaces like Etsy, and comes with a couple advantages. Your overhead is likely to be low, and your products will be unique to you, making it much easier to stand out from your competitors. You may also have existing customers who will be excited to follow you to your new website. Plus, you'll no longer have to pay listing fees, so you may be able to slightly reduce your prices and make more sales.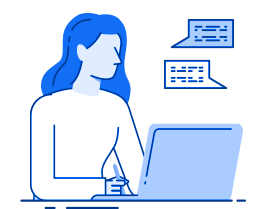 Practical restrictions in selling products
Consider the logistics — how much inventory space you'll need, and whether you can reliably, safely (or even legally) ship these items. Extremely large and heavy products are going to be a nightmare to ship, and the same can be said for very delicate items. You need to take cost of shipping, cost of materials, cost of warehousing, and more into account, so if you're still trying to choose products to sell, stay away from anything that will cause you these kinds of problems — at least for now.
Here are some other hints to help you determine what products might be right for you to sell.
Market research
Market research is a great way to find out about popular products. You can find information on what sells, as well as where and when it sells — some products are more in-demand in certain regions or during certain times of the year. It makes sense that some products are going to have trends like this, and you can come up with a few examples yourself if you think about it. Like these:
Fashion items popular in the Pacific Northwest (or any other specific area)
Winter clothing, which is mostly purchased during the autumn and winter months
Supplies for mountaineering or another sport with a defined season
Summer outdoor toys, and winter outdoor toys
The latest, greatest fad everywhere (like when fidget spinners exploded onto the market)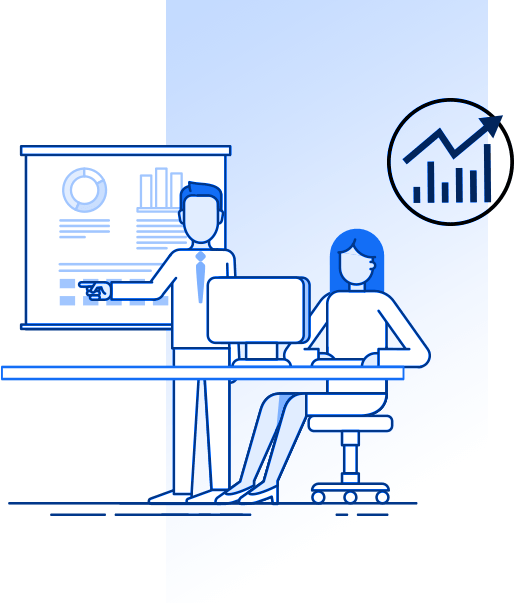 It's easy to come up with more examples of products that sell the most due to regional or seasonal popularity, but you can find some more interesting data by researching on Google Shopping Insights. This valuable tool can help you identify popular products and emerging trends, and is accessible at https://shopping.thinkwithgoogle.com.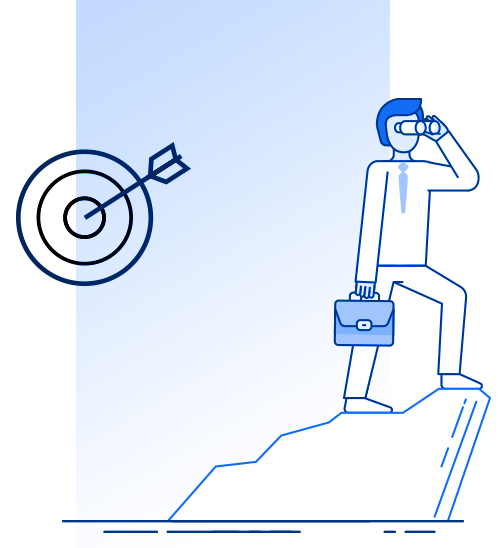 Learn from competitors
Your competitors are, naturally, going to compete with you, but they can also provide you with great information. Researching your competitors can teach you about your own target audience and your own potential best-sellers.
You can do this research while still deciding what to sell, as it can help inform your decision. Seeing the potential problems merchants have to deal with in a market you're considering can help you make a choice as to whether to continue in that niche, and become prepared as to how to deal with similar problems yourself.
Narrow Down Your Niche
You don't have to try to make a name for yourself as the best kitchen appliance store in the world. Why not narrow your focus and work toward becoming the best known retailer of, say, blenders? Narrowing your focus like this makes it a lot easier to establish yourself as an authority in your chosen field, and can help a lot with branding. It's also much easier to dominate a smaller portion of the market, rather than a broader one. The smaller your niche, the better your chance to become known to customers as the best online shop for that specific market. Your site may become the go-to for a certain type of product even among customers who buy everything else from another retailer.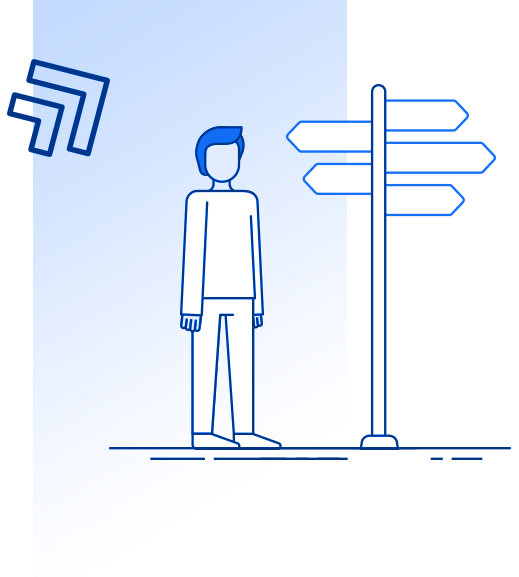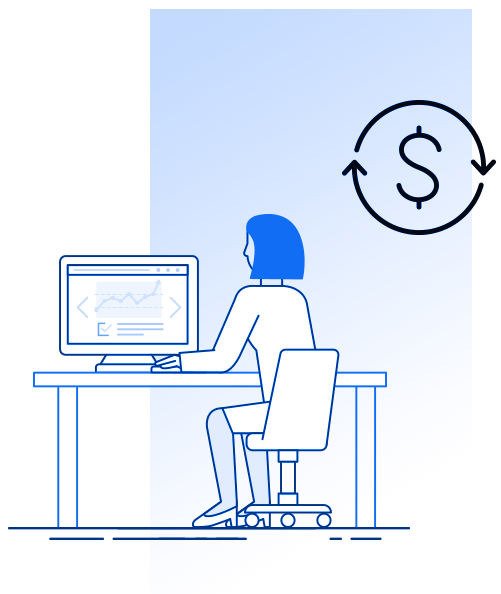 Creating a Budget
Budgeting is going to take some careful thought, and you should approach it methodically. You will need to consider every possible expenditure your business is going to encounter. Surprise costs can do significant harm to a small business or even cause it to fail entirely.
Tally your fixed costs (the ones that are likely to remain the same) as well as costs that may fluctuate. Make sure you leave enough latitude to cover them should they rise unexpectedly. Depending on the source of your products and other specifics to your business, your overall costs are going to include most of the following:
Cost of products (or materials to create products)
Cost of website hosting, eCommerce software, security, etc.
Cost of office tools and software (e.g. QuickBooks)
Marketing and advertising
Shipping materials
Custom graphics and web design/development
Professional product photography
Employee wages
Some expenses are going to be infrequent or even one-time expenses, but be sure to include them in your list as well.
While creating your list, start by writing down every business expense you can think of, and then pare it down by identifying things you could handle on your own, at least in your business's early days. You can save a lot of money by doing your own product photography, designing your own logo, and using a full-featured eCommerce platform that comes with customizable themes for your store. You could also choose to hold off on paid advertising and attempt first to grow by word-of-mouth or social media posts. With a smart budget plan, you can start your business with very little investment.
Saving Money with the Right Online Store Build
One of the best ways to save on your budget is to use a complete eCommerce website builder. These include all the tools and features you need to build a profitable online store very quickly. An eCommerce site builder includes a shopping cart, product pages, your choice of customizable theme, and ideally some built-in search engine optimization.
Take some time choosing your eCommerce solution. It's common to jump straight to the idea of creating a Shopify store, but don't simply use the first eCommerce website builder you've heard of. You actually have several options when it comes to eCommerce platforms. The quality of the platform you use will affect everything about your online business, so look carefully at the built-in features, theme selection, and available tools for managing your site and serving customers.
Your website builder should be easy to use and include important features that attract more shoppers to your site. You need an attractive, customizable theme to match your brand, strong SEO on every page, and access to reliable, secure payment methods. Customers are still hesitant to shop online considering how often data breaches occur, so reassure them with rock-solid, PCI compliant security.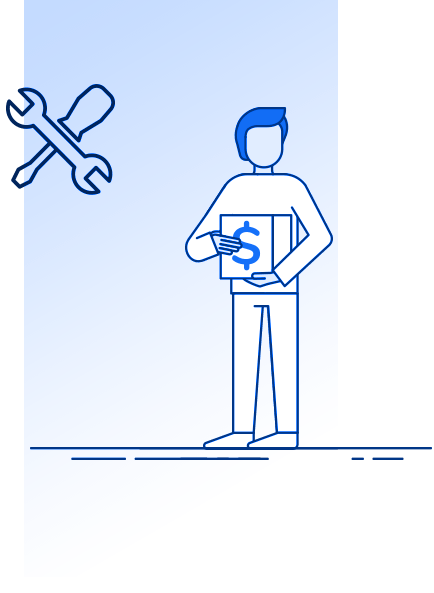 Making a Business Plan
So, once you've determined your expenses and created a budget, what's next? It's time to move on to a business plan, in which you write down your company objectives and the steps you'll take to get there. It's best to start with an outline, and then expand it with more detail as you learn the finer points of what each step will involve.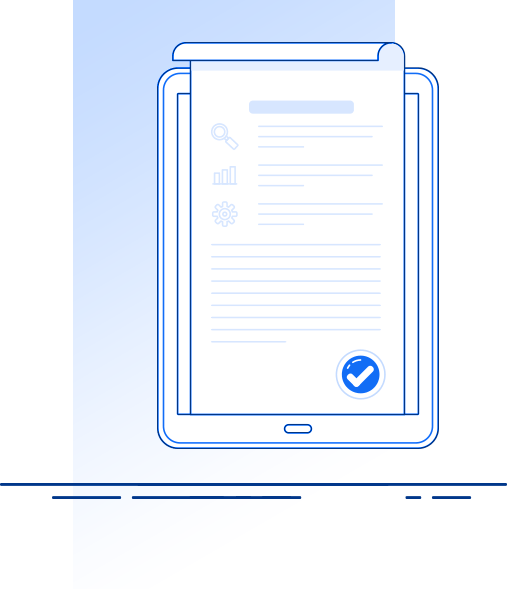 First, write a basic description of your business. Lay out the broad strokes regarding your company's products, market, structure, and goals.
Next, lay out information about your intended marketplace, including customer demographics and competition. Who is your ideal customer? What, and when, are they most likely to purchase from you?
Then, refer to the budget you've created and do some financial planning. Determine how much money you'll need to make each month to meet your business's expenses. When can you expect your business to break even? The less capital you've put in to get started, the sooner this should happen.
Later on, if you choose to pursue investors, you can elaborate on your business plan to create a full-fledged presentation. If you decide to do this, make sure you include information about your successes and the goals you've reached — this makes it more likely that your business will be seen as a sound investment.
---
This is just a basic outline, but you can find plenty of online resources that provide more thorough steps on how to create your business plan.
---
The Next Step
Now, let's continue your journey of how to start an online store. The next step is the process of actually creating your online store.
---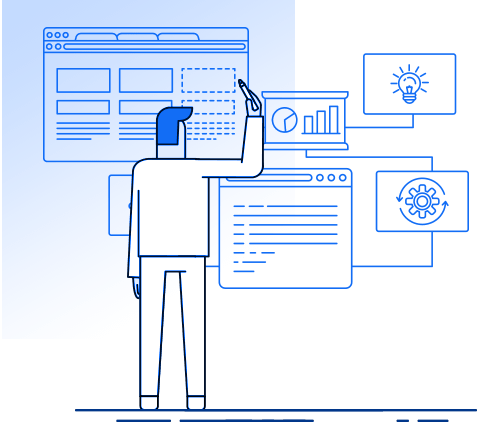 Creating an Online Store
Once you've laid out your budget and made the important decisions regarding what you're going to sell and to whom, it's time to take some more tangible steps — or at least, as tangible as a website can be. Creating an online store is a multiple-step process, but it's easy to do once you understand what's involved. This article will explain the initial setup you'll need to complete in order to create the structure of your store and get it ready for your products.
Choosing a Domain Name
Your domain name is the web address that customers will type into the bar on their browsers. Also called a URL, a domain name should be carefully chosen to be easy to remember and brandable for your business.
A good domain name is short, attention-grabbing, easy to say out loud, and relevant to your business. Avoid splitting up words with hyphens and make sure your meaning remains clear even when all the component words are pressed together into one word. It's good for your domain name to include a keyword, but don't use too many.
You'll definitely need to put some thought into this decision, but if your business is just starting out, you'll have a little more freedom because you can create your business name and your domain name at the same time. An established business may face the issue of their desired domain name already being taken. Thankfully, there are plenty of great domain names still available even if yourbusinessname.com isn't available.
For more information about choosing your domain name, check out the Shift4Shop blog and Google's excellent domain name guide.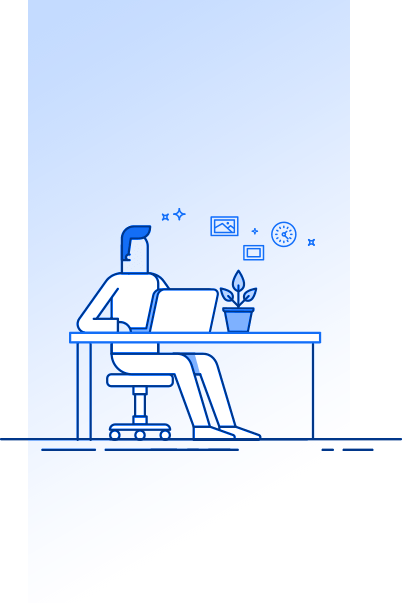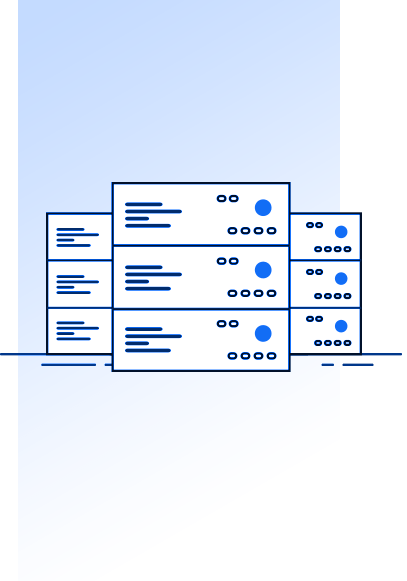 Web Hosting
All websites need web hosting, which is essentially where your website is "housed" on the internet. Web hosts provide storage space for the files that make up your website and allow your site to be accessed by visitors. This is made possible by storing your website on a server — basically a powerful computer with fail-safe features like redundant power supplies to ensure it is always online and your site is always accessible.
The price of web hosting varies widely, but is relatively inexpensive. Before you start shopping for web hosts, you should be aware that while some eCommerce platforms require you to install the software yourself onto a host, other platforms come with web hosting included as part of their monthly fee. These are called hosted platforms, and they offer several advantages.
Going with a hosted platform will save you a lot of time, since the developers of the software will maintain and update it for you, but if you install into your own hosting, you'll be responsible for performing these updates yourself. It's also generally more affordable to use an all-in-one package that includes hosting with your software, as the best eCommerce platforms include other benefits along with hosting, such as built-in security measures that you'd otherwise need to seek out on your own.
Choosing an eCommerce Platform
An eCommerce platform is software that has all the functions of an online shopping cart. There are a ton of choices available for eCommerce software, and many serve varying needs. Some are better for businesses that want to keep things relatively small, while others support fast growth.
Some need expansion through third-party apps or plugins to have all the features you'll need, while others come with everything built in. Some are best for beginners, while others require programming expertise to get up and running. Some platforms serve admirably for all kinds of businesses, of any size and any market. And, finally, some are going to fit into your budget much better than others!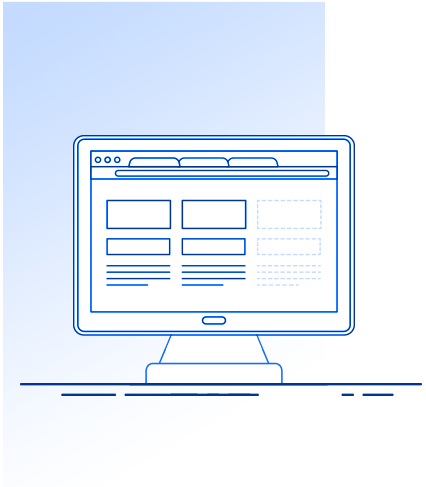 Suggested eCommerce platform: Shift4Shop
Shift4Shop is an all-inclusive hosted eCommerce platform that's a solid choice for any online business, at any stage of growth. Here's why:
All the needed features
Where other eCommerce software requires an extensive number of plugins and apps to get going, Shift4Shop has hundreds of features right out of the box.
Scalable
Shift4Shop's platform is ideal for any size business with any number of products, from garage-based startup to full-scale international
Expandable
To complement Shift4Shop's rich feature set, you can expand your store with apps and integrations that add extra features, rather than being required for basic ones.
No hidden or extra fees
Shift4Shop doesn't charge transaction fees, unlike some other eCommerce platforms that do. You only pay the fees imposed by the payment processor.
Easy store design
Shift4Shop offers hundreds of attractive, customizable themes, many of which are free and all of which are designed to sell.
Included SEO and marketing:
Among Shift4Shop's features are built-in tools for ranking high on search engine results and reaching out to customers, new and recurring.
Safe and Secure
Shift4Shop uses top-tier security and is fully PCI compliant to protect your business, your customers, and their information.
For more information, check out the full list of Shift4Shop features and Shift4Shop plans.
Regardless of which eCommerce platform you choose, you are going to need to follow some basic setup procedures before you can sell anything. These include shipping, payment processing, and tax. Once you've signed up for your preferred plan with your chosen eCommerce software, you can get started with these settings.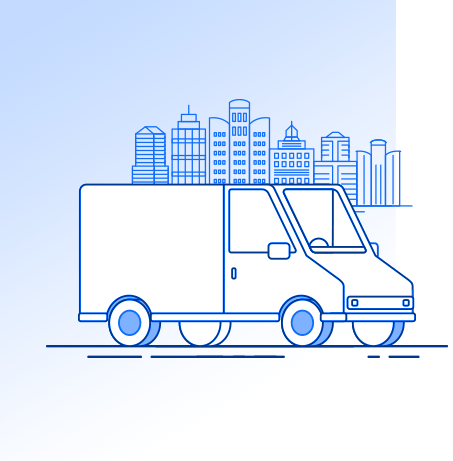 Setting up Shipping
Shipping offers a few logistical challenges regarding your packing process, but setting up the options in your online store's dashboard can be straightforward.
Your first consideration should be which shipping carriers to offer. This will depend on the country in which you're located and whether or not you want to do business internationally. If you're in the United States, your main three options are USPS, FedEx, and UPS. All three give you the capability of creating your shipping labels online, which is a huge time-saver if your eCommerce software properly connects with this feature (Shift4Shop, for example, enables you to create your labels directly from the shipping information provided by the customer). Another great benefit of an eCommerce platform that integrates with shipping carriers is the ability to display real-time shipping information to your customers so they're never surprised during checkout by unexpected costs. Plus, you'll have a means of providing your customers with tracking information so they'll know the status of their order.
Whether you decide to offer shipping by multiple carriers or stick with only one, there are advantages to both. Using only one carrier does streamline your shipping process somewhat by keeping it more consistent. However, offering a choice of shipping carriers means you can give your customers more options, including types of express delivery, or slower "no rush" methods for customers willing to wait to get their items as long as they save some cash on the shipping. Also, some customers may prefer to use a specific carrier for reasons of their own, such as a lost package or other bad experience in the past.
Before you choose carriers, consider what types of shipping you want to offer. Remember to stay within the bounds of what's possible for you — if you're working solo and you suddenly get a rush of orders, you'll regret having promised "one-day shipping no matter what." It's better to start with more standard shipping methods and then expand to the faster rush deliveries once you know you'll always be able to pick, pack, and get them out the door in time. You also need to decide if you're going to offer flat-rate shipping, typical by-weight cost, or both depending on the item. If you expect handling costs, be sure to calculate them ahead of time and fully disclose them on your product pages.
Once you've decided on your shipping methods, setting them up in your online store's dashboard should be pretty easy. If you're using Shift4Shop, it's only a matter of selecting options and adjusting your settings and the platform handles the rest.
Setting up Payment Processors
Credit Cards
Accepting credit cards is an absolute necessity in the majority of eCommerce markets, as credit cards still reign supreme as the most common payment method used while shopping online. Fortunately, it's simple, especially if your eCommerce software is integrated with a payment gateway that processes credit card payments, such as Shift4. If you're using Shift4Shop, your site will be automatically set up to accept credit cards right away through the Shift4 gateway.
Other Payment Methods
Credit cards are indeed popular, but a growing portion of customers prefers to use alternate payment methods. There are many reasons for this – perhaps the customer doesn't have a credit card at all, or they prefer to keep their financial information hidden within a digital wallet that securely stores their payment details. People choose alternate payment methods out of a desire for greater security and convenience, especially shoppers who frequently make purchases on their smartphone where entering a credit card number can be a hassle.
Popular alternate payment methods include PayPal, Visa Checkout, Apple Pay, Amazon Pay, and more. Any of these can be set up on your online store in just a few simple steps. You don't want to overdo it with payment methods, but PayPal, Amazon Pay, and Apple Pay are all very popular options worth considering. Shift4 can even process certain alternate payment methods itself.
Setting up Tax
You can't neglect taxes unless you want to deal with some severe penalties. Luckily, it's pretty easy to set them up correctly provided your eCommerce software gives you a quick way to do so. Shift4Shop does include a quick tax setup that takes your location and the locations of your customers into account. Integrations with third-party tax software like Avalara are also available.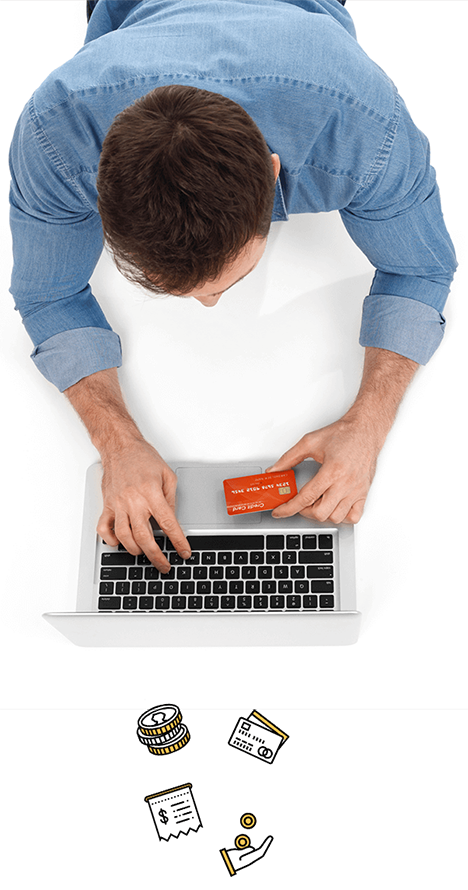 ---
The Next Step
The journey of creating an online store doesn't end here: there's plenty more to do. Continue and learn about designing your online store.
---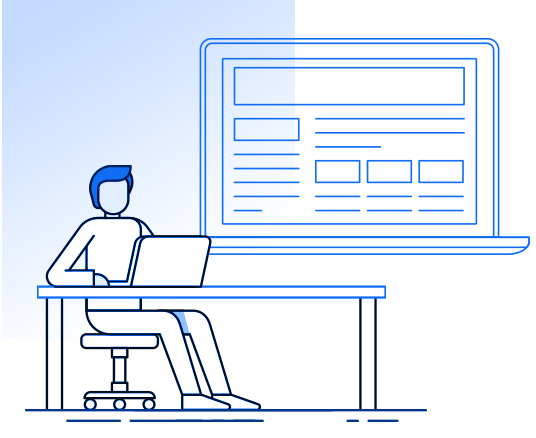 Designing an Online Store
Once the framework of your online store is in place, it's time to start defining your online store's design. This includes the look and feel of the website as well as other important aspects like category and product page structure, included content pages, and more. Make sure you plan out your design before you begin so as to achieve a much better end result, preferably with no need to go back and correct things later. Don't rush this process — take your time to methodically plan out and implement each step so you
Plan Your Store on Paper
Make a list of all the pages you think your online store should have. These should include home pages for categories, and About Us page, pages to explain your return, shipping, and privacy policies, your contact information, an FAQ, and a site map which lists them all out.
This planning process is important because it helps you understand how many pages you'll need to create and how much content you'll need to make them effective. If you need ideas, take a look at the websites of your competitors or look at our tools.
Remember, the better the information you provide your customers, the more likely they are to buy from you.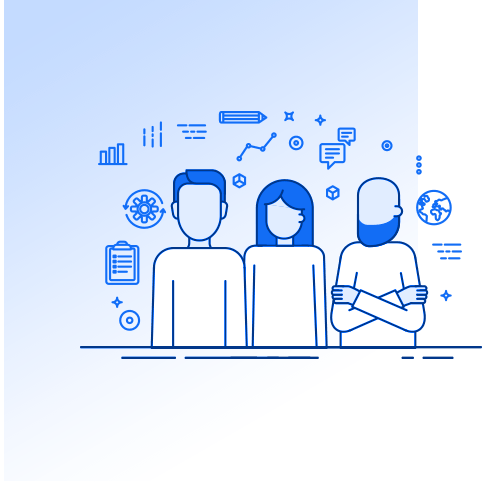 Put Yourself in Your Customers' Shoes
Imagine that you are a customer going through your website, learning about your business and products and making a purchase. Picture the order in which you'd visit your site's pages and the number of pages you'd go through during different scenarios. A customer who wants to learn about a category of products would first visit the home page, then the category page. A customer making a purchase would also then visit the product page, then the checkout page. A customer looking for your contact information would visit the home page and then the Contact Us page.
The purpose of this is to help you understand how customers will navigate through your website in order to find what they're looking for. You may realize that a certain page is needed, like a page about one of your prominent manufacturers. You might also reach the conclusion that a certain page is unnecessary because you can't find a scenario in which a customer would visit it. You can scratch these unneeded pages off your list.
Choose a Theme
You're ready to get down to designing the look and feel of your website! First, realize it's vital that your online store has a modern design and look, and is responsive to all devices. Before you use a particular theme or template, ensure it's responsive — compatibility with mobile devices gives you an advantage in SEO and also raises your conversions.
The design you choose should reflect your industry. Some themes are more tailored to certain niches, like automotive parts, music equipment, or baby supplies. Other themes are more generic and easier to customize to a particular industry. Adding your logo, changing certain graphics, and choosing colors can all make your online store feel more unique and appropriate to the types of products you sell.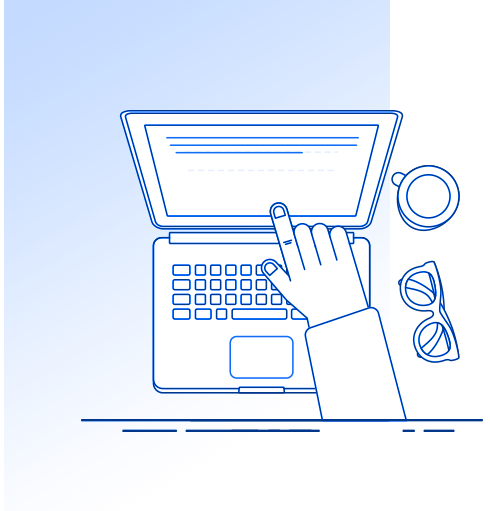 Building Your Category Structure
When creating your categories, keep in mind that it should only take a customer 3 clicks to find the product they're interested in. Any longer and you can lose the customer's interest. Build your categories around how your customers would categorize your products in their own minds. Sub-categories are extremely helpful for organization purposes, but remember the 3-click rule and don't go overboard.
Some of your items might fit into more than one category, so be sure to cross-categorize these products so customers can always find them where they would expect. Remember that the entire point of categories and sub-categories is to help your customers navigate to the item they're looking for, so make it easy for them!
Your categories should remain consistent and not need to change, so only create them with permanence in mind. Don't make temporary categories to go along with your promotions — if the eCommerce software you're using allows customers to view items on sale, there's no need to temporarily categorize sale items just to get them on one page.
If you have a large number of categories you may not have room to display them all at once in your site's navigation menu, so if you need to pick and choose, ensure that the most popular ones are always shown.
Add Your Products
Generally, there are two ways you can go about adding products to your online store: individually, or in bulk. With Shift4Shop, for example, you can bulk add products by uploading a correctly formatted CSV file, or by importing your products from an existing inventory such as your eBay account or a dropshipper. Either way, you may want to add a few products by hand at first so you become more familiar with the interface and with the data you'll need to provide for your product pages.
This product information will include things like title, description, price and cost, category, and a unique product identifier like a SKU or part number. Other information can include weight, dimensions, manufacturer, and industry-specific product identifiers like an ISBN for books. If your products have multiple variants or options like size or color, you'll be able to add those as well.
It's very important to include accurate product images to help customers understand exactly what they're getting. For many products, high-resolution images showcasing the product from multiple angles will make a big difference in the number of sales and the frequency of returns. If a product comes in multiple colors, make sure you include a photo of each variant.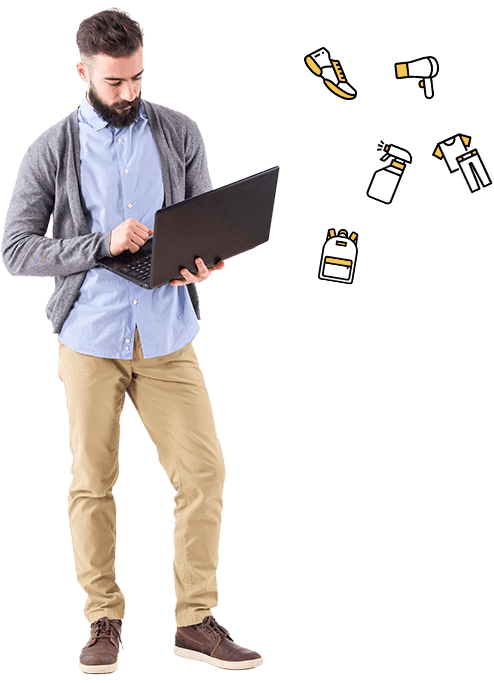 When creating titles and descriptions for your items, make sure you include a few keywords to help them appear in search results. However, don't overdo it — not only does "keyword stuffing" look spammy and low-quality, it also penalizes you in search engine results. A good rule of thumb is to start your product title with your keywords and then follow them with the specifics, like brand name and model. This will help your products appear in more types of search results, whether a customer searches for a specific brand or only for a type of item.
---
The Next Step
Now that you've put your online store together, set up your categories, and added your products, you're ready for the next step:
launching your online store.
---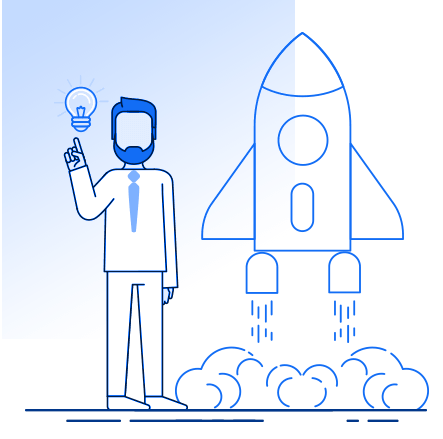 Launching an Online Store
If you've gone through the process of creating and designing your online store, your products are all uploaded and everything is set up, you're ready to launch! This is a quick procedure, but don't forget to take a few small precautions.
Double-Check Everything
Before you make your online store public, you need to go through it page by page and look closely for any errors. Make sure all your links work and ensure they all go to the correct destinations. Check all your informational pages for accuracy and completeness, especially anything that may have changed since you began the process of creating your online store.
Next, visit your product pages and ensure that all your information and images are accurate and free of errors. If you notice any areas in need of improvement, take care of them before launch — remember that first impressions are everything, especially in the realm of online selling. Watch out for incorrect pricing, inventory counts, categorization, and anything else that could cause problems for you and your customers.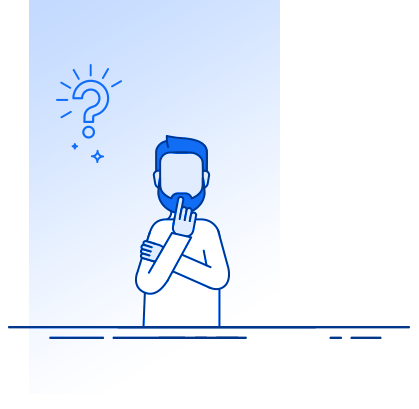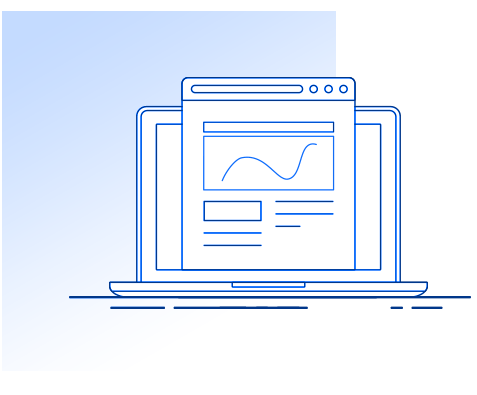 Run Tests
Test your store from the point of view of a new customer. Navigate to various pages as if you're looking for specific information, and place a few test orders using different payment methods. At this point, you may also want "fresh eyes" on your store, so consider asking friends, family, or business consultants to take a look and go through the checkout process.
If all your pages are accurate and everything works, you're ready to open your online store to the public. This can be done in one simple step.
Going Live
All it takes to set your online store as "live" is a quick change of your domain name's DNS (domain name system) settings. This will connect your online store with your domain name, so that visitors who type in your URL will be brought to the website that you have set up.
This DNS change is accomplished by logging into your account at your domain registrar and changing the information in the DNS or Nameservers fields to match the nameservers provided by the company that hosts your website. All registrars have at least two fields that must be changed, but some have three or more. You may also need to update your store URL in your online store's dashboard to reflect this change (in Shift4Shop's Online Store Manager, this is found under Store Settings). Some hosted eCommerce platforms like Shift4Shop will do this step for you as long as you inform them that you're ready for your store to go live.
Once these DNS changes have been made, it can take up to 24-48 hours for your changes to "propagate," so be patient if you can't visit your website at your domain name right away, or if a friend in a different location can't access it yet.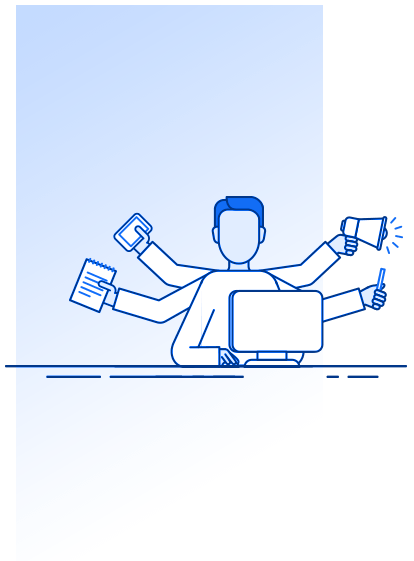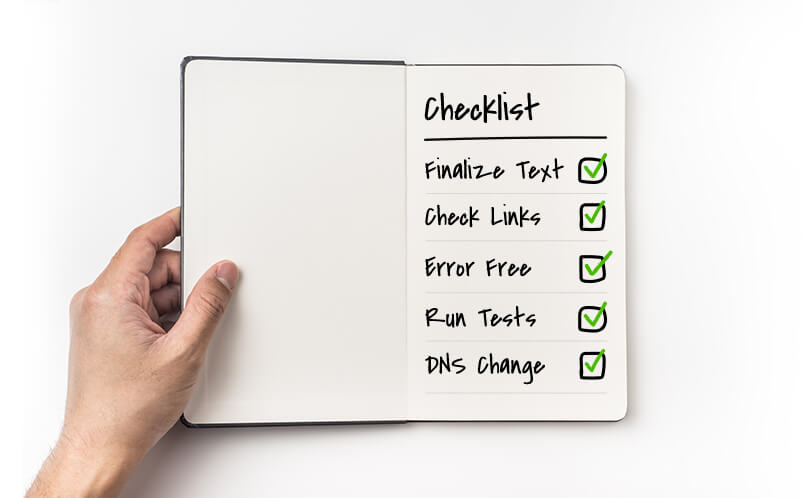 Final Check
Once your store is live, check for errors again just in case. The act of changing your DNS settings isn't going to alter your pages in any way, but if you've created any internal links in your website that include your temporary pre-launch domain name, those links will be broken now (this is one reason you should always use relative links when linking to other pages within your website).
If everything's working how it should, congratulations! You're the owner of a live online store.
---
The Next Step
Now, you need to get the customers rolling
in through marketing your online store.
---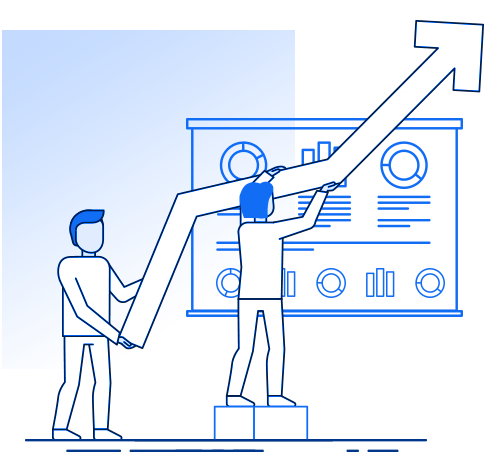 Marketing an Online Store
Even though you've successfully created, designed, and launched your online store, your work is far from over. Now you must focus on marketing, which will have a huge effect on the overall success of your business. Marketing is an ongoing process which takes a lot of time, but it's a necessary part of growing your business.
Thankfully, your marketing efforts can be made a lot easier by features included within your eCommerce software. Shift4Shop in particular comes with a full suite of marketing tools and works with ecommerce marketing agencies, enabling you to automate a significant amount of the process.
SEO
Your online store won't get anywhere without SEO — search engine optimization. The majority of online purchases today begin with a search on Google, Bing, or other search engines for a particular product. In order to get your products displayed high up on search engine results pages (SERPs), you'll need to optimize every page of your online store to present the best possible information to both search engines and users. If you're using Shift4Shop, you'll have immediate access to a powerful set of tools to help you handle all the aspects of SEO
Keywords
The first step of SEO is proper usage of keywords on every page of your online store, including product and category pages. Your product titles and descriptions need to include relevant, sensible keywords presented in such a way as to make sense to human visitors as well as search engines. The URLs for your pages should also include the most important keyword, so the ability to customize URLs, titles, and everything else comes in handy.
Content
Your website should also offer high-quality content relevant to your industry, customers, and products. The front page of your online store should include keyword-rich text that summarizes the type of products you sell along with some general information about any special qualities of your business. For example, if you sell to the public at wholesale prices, you'd definitely want to mention that on your front page. Other great places for content are your category and sub-category pages, your FAQ, and a company blog. Product reviews also help a great deal, so encourage your customers to share their thoughts about their purchases.
Meta Tags
Meta tags like title, meta description, and alt attributes should be descriptive for users and should include relevant keywords. Title and meta description have a direct bearing on how your page will appear as an entry within search engine results, so you need to create something informative and "clickable." Alt tags should always describe the image in a useful way and should never just be a repeat of the image's filename. The best eCommerce platforms give you an easy way to edit these, Shift4Shop included.
XML Sitemap
An XML sitemap is a list of all the pages on your website and how they're connected. This can help people find their way around, but the primary purpose is to make it easier for search engine robots to crawl and index all your pages. Shift4Shop has a feature which allows you to automatically generate your XML sitemap, meeting this important SEO need within minutes.
Incoming Links
Getting other websites to link to your site isn't always easy, but it acts as a vote of confidence that helps with SEO. Get in touch with trusted sites and learn what it would take for them to recommend you. Some may be open to guest articles which would link to your store within the content.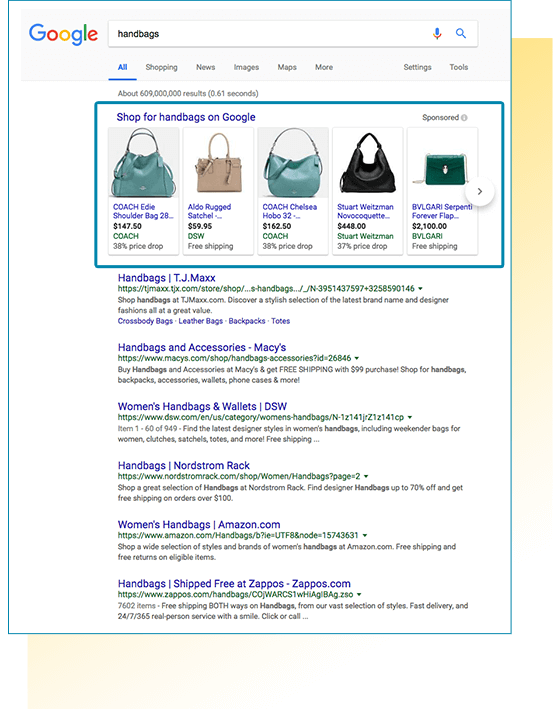 Paid Advertising
Sometimes great SEO still isn't enough to get you to the top of the first search results page, but you can pay for advertising so your site will still appear to visitors. Sign up for a search engine ads service like Google AdWords or Bing Ads, and set a daily or weekly budget that stays within the limits you defined in your business plan. Your eCommerce platform may offer you a free ad credit to get things started.
Follow the service's directions for choosing keywords and setting up your ads. Keep in mind search engine ads work best when used for selling specific products with a good profit margin. You might also consider A/B testing, in which you run two similar ads and compare them to see which generates more sales. Once you identify the better ad, run it against a new ad and repeat the process, always eliminating the weaker one. Doing this will help you create ads that are extremely effective.
Email Marketing
Email has proven itself to be the internet's most effective marketing tool, and there are several ways to use email to attract and retain customers. Every email you send needs to offer some value to the customer so they'll be interested in it, so don't only send advertising and sales announcements. Your emails should be useful to your readers and serve as a connection that nurtures the relationship between customers and your business.
Newsletters
Online newsletters are more than just sales announcements. They should be informative and interesting to read, with features like articles and store information alongside the promotions and marketing. Provide interesting facts, spotlight a product, include customer testimonials, or try other ideas to make your newsletters entertaining and fresh. To give them even more value, you could include newsletter-exclusive coupon codes as a way of rewarding your subscribers.
Make sure you provide your customers with the choice of whether or not to receive your newsletter, whether they want to subscribe or to opt out.
Autoresponders
An autoresponder sends out an automatic email based on criteria that you customize beforehand, like sending a "Welcome" email (or string of weekly emails) to a new customer. Other uses for autoresponders include an automatic "Thank You for Your Purchase" email, an email sent out 30 days later to request a product review, and more. These are fantastic ways to engage with customers without needing to personally attend to each person — you set it up once, and the emails go out when appropriate.
Abandoned Cart Emails
Occasionally a customer will place items in their online shopping cart and then navigate away from the page without completing their purchase — a practice referred to as cart abandonment. There are all kinds of reasons a customer might abandon their cart, but sometimes they simply forgot to go through checkout. People get distracted, the phone rings, the kids run into the room, and sometimes all a customer needs is a reminder that they didn't finish their order.
An abandoned cart email does just that. If a customer has products in their cart but doesn't check out, an automatic email can be sent to them to remind them to return and complete their purchase. These emails can be more than simple reminders; they can also entice reluctant customers to finish their purchase by offering a one-time discount or other reward. Abandoned cart emails have shown massive results throughout eCommerce, so you definitely need to use them!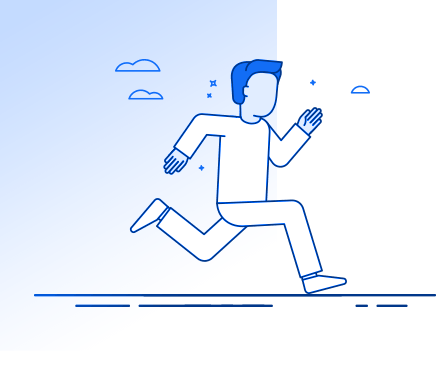 Affiliate Program
With an affiliate program, your customers and other visitors can sign up with you to promote your products in exchange for a commission on any sales they make. Some eCommerce software has a built-in affiliate program that allows you to set this up, automate, and monitor this feature, should you choose to use it — it's a great way to expand your sales staff and spread the word about your products.
Establish fair rules for your affiliates to follow, regarding how they communicate with their customers and what promises they can make about your products. Create a commission plan that gives your affiliates enough incentive to sell without cutting too much into your own profits. Support your affiliates by providing them with marketing materials, images, site banners and logos, and everything else they need to sell your products. When the time comes, don't forget to administer their payouts.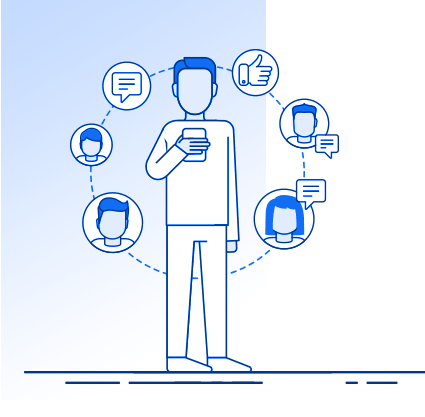 Social Media and Social Commerce
Social media is a great way to grow your brand organically without increasing too much of your costs. You can interact with your audience, increase interest in your products, and run special promotions to spur your sales.
Your business should have a Facebook Page, and ideally you should export your products directly into a connected Facebook Store. Create useful, interactive posts and informative content that your customers will be happy to see in their news feed. Run some exclusive promotions just for your social media audience, such as a daily coupon with limited uses. Don't overdo the promotions, though — your primary purpose on social media is communication.
Facebook also has a powerful targeted advertising system that allows you to display ads to people meeting extremely specific criteria, so you may want to look into that if your budget allows it.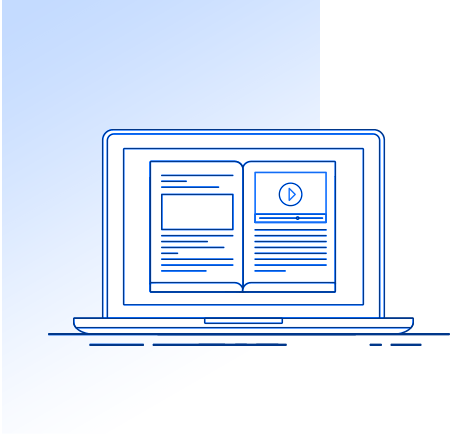 Blog
A store blog can serve quite a few marketing purposes: it can educate about your products, contain unique, useful content that helps your SEO, and provide news about your industry. It also helps your customers to see your company as having a "voice" that is open to communication. Your readers will understand what makes your business special, and what makes you an expert in your field.
Blog posts are a great way to keep your site's content fresh, and a well-written blog post can have far-reaching effects on your SEO. It's good to make a new post about three to five times a week and include relevant keywords (without overdoing it, of course). Be sure to link back to your products or other pages within your site, and also include an external link or two in every post.
Daily and Group Deals
Daily and group deals are excellent marketing tools because they create a sense of urgency and excitement among your customers. People will want to jump on deals when they have the opportunity, especially if they see a countdown timer in front of them.
Group deals are similar to daily deals because they have a time limit, but they also have the additional requirement that a certain purchase goal must be met in order to "activate" the deal for all customers. People interested in your group deal will share it with their friends, hoping to get them on board so they can receive the discount. This serves not only as social proof but as a form of viral marketing.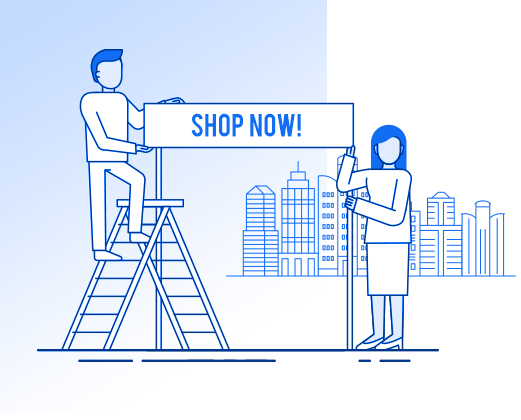 ---
The Next Step
You've conceived, built, and launched your online store and now you're in the world of marketing. The next step is to continue your marketing efforts, with an eye for constant improvement. You also need to nurture your relationship with your customers and always look for ways you and your business can do better. Visit our eCommerce University for a lot more information and webinars.
This is a never-ending process, but you have the tools you need to handle it, and the reward is prosperity and success!