How to Sell Online: The Complete Guide
Get started selling products online in 7 easy steps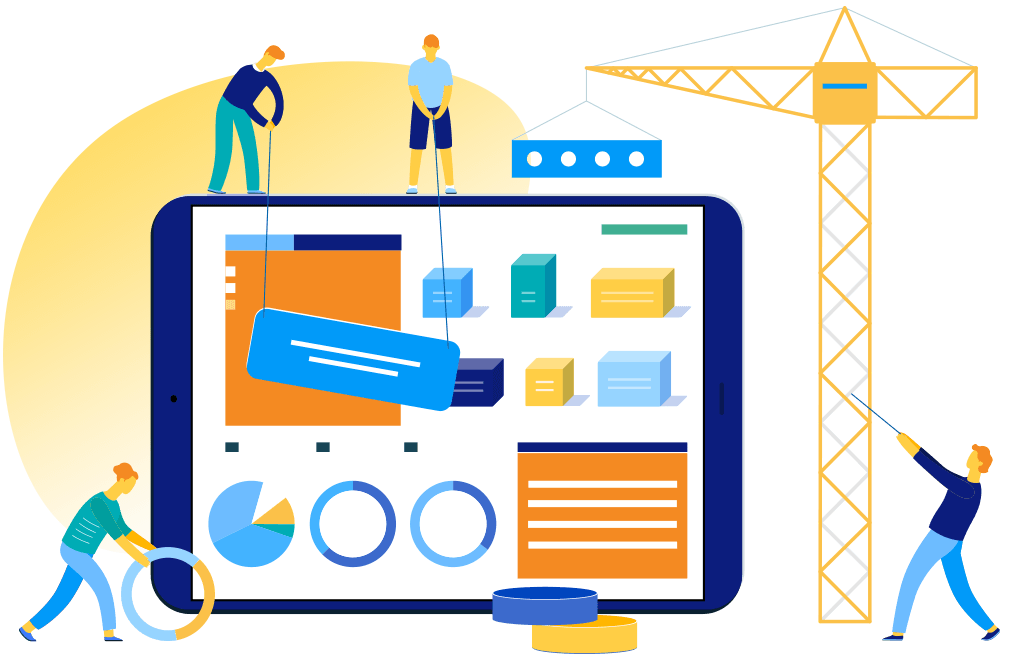 The world of eCommerce — selling products and services through the internet — offers vast opportunity for entrepreneurs everywhere. A quick look at eCommerce statistics will show solid growth with no sign of slowing down. If you're interested in starting a business, selling online can be extremely rewarding. It can also provide a path to success without the risks involved in buying property and opening a physical store.
Of course, there are several steps involved in starting an online store. You'll have to choose an industry, think up a business name, and decide what types of customers you want to serve. Since your storefront will be on the internet, you'll also need to choose the right domain name for your website, build your online store, and handle other details like which shipping carrier to use. At the beginning, this can seem overwhelming, but the process will be much more approachable if you follow our guide.
We've put over 20 years of eCommerce experience into this simple guide just for entrepreneurs like you. Below, we've condensed the whole process of starting your business and creating your online store into seven steps, plus supplementary guides and resources. Remember, take it one step at a time and don't be afraid to go back and revise your original plan as you learn more about the market you want to enter.
So, let's get started!
---
How to Sell Online in 7 Easy Steps
---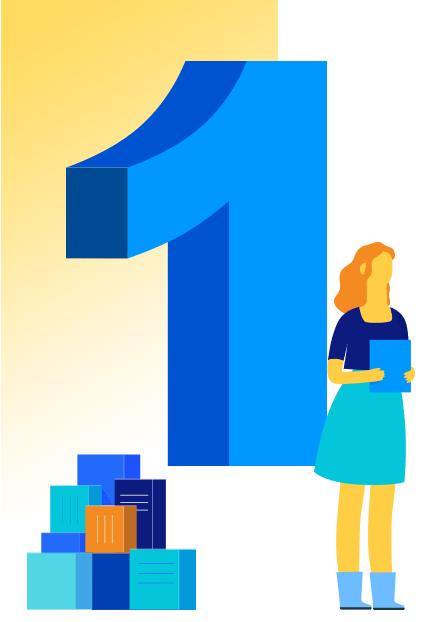 Choose what products to sell
Just because you have dreams of an eCommerce business doesn't mean you've fully decided on what you want to sell. Maybe you have diverse interests, or maybe you're looking for an industry that offers a certain profit margin. In any case, deciding what to sell is the most crucial step in the process. The best way to make this decision is to start with something broad and then narrow it down to a niche. Choosing a smaller niche makes it easier to excel in a particular area and cuts down on competition.
For example, a new kitchen supply store would start out facing steep competition from huge, established brands selling a full selection of kitchen supplies, and the business owner would need expertise on a massive variety of products in order to make the new brand stand out as an authority. "Niching down" to a single type of product, like coffee makers, would allow time, energy, and money to be invested into a much narrower field, which produces stronger results. It's far easier to position your brand as the world's expert on coffee makers than on kitchen products in general.
While choosing your niche, think about the types of products that interest you. Starting your business and building your brand will be much easier and more rewarding if you choose an industry you're passionate about. Also consider your possible suppliers for these items. Are you going to make a product yourself, or will you buy inventory from a wholesaler? Are you going to start out by dropshipping? These are important questions for creating a viable business plan.
Pick the right domain name
Your domain name or URL is the web address a customer would type into their browser to find your website. It's a good idea to name your business and pick your domain name at the same time. That way, you'll be able to choose a domain that reflects your business while avoiding problems like choosing a business name that doesn't work as a domain name or is already taken.
It's very important to choose the right domain name. Domain names should be short, memorable, and clear. If your business name doesn't already include keywords related to the products you sell, you should add your most important keyword to your domain name for SEO (search engine optimization) purposes.
Your domain name should also be easy to say out loud. When talking about your business, you don't want to have to go into detail to explain how your domain name is spelled. Stay away from words that sound too similar to other words, digits mixed with spelled-out numbers, and anything else that sounds awkward or ambiguous out loud — including hyphens. People today are used to domain names being written as "all one word," so hyphens hurt clarity more than they help.
One last pitfall to avoid is the accidental creation of other brand names or words when you combine words to make your domain name. For instance, bobscameras.com has the word "scam" right in the middle, even though it would be intended to say "Bob's Cameras." Choose your business name and domain name carefully to avoid this.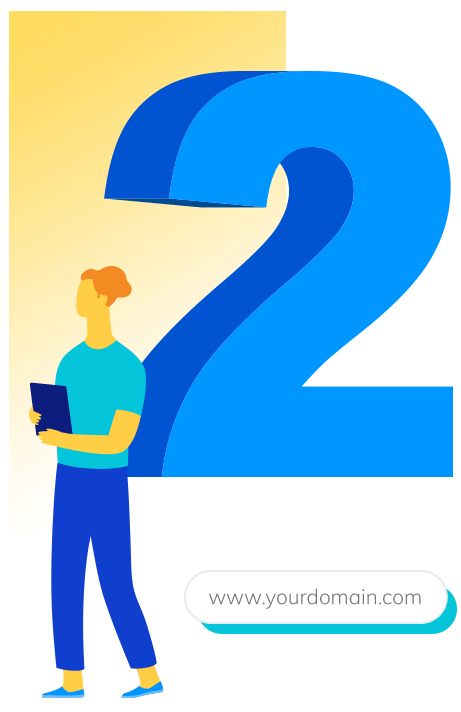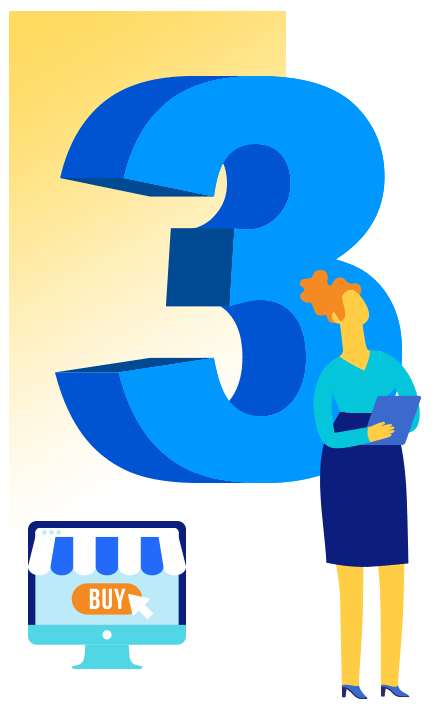 Build your online store
Many new business owners are afraid to start making a website because they worry about their own lack of technical knowledge, but today you can create a beautiful, effective online store without writing a single line of code. The key is to find an eCommerce solution that has all the tools you need to build your online store, add products, create a checkout, and other essentials.
It's important to choose the right platform so you won't end up paying extra for necessary features and so your business can grow without being constrained by software limitations. Shift4Shop is an example of a powerful online store builder that provides a fast and easy way to design a website, add products, and manage all your sales from a convenient dashboard. You don't have to install anything on your computer, either; you just make an account and start creating. There's even a free plan available with no restrictions (availability depends upon country), so you can get all the power of Shift4Shop for free.
You can choose your theme first, or start by adding products and categories. You'll also need to add a few extra pages for your business information, including an "About Us" page and pages for your store policies. Shift4Shop lets you create these pages with a few clicks.
If you already have a website, don't worry — you can still build your online store with shopping cart software like Shift4Shop and connect it to your existing site through the use of a subdomain, like store.yourwebsite.com.
Get payments into your bank account
There are a few ways you can start accepting online payments, and some are faster and easier than others. The easiest (and fastest) is to use Shift4Shop for your online store since it's ready to accept credit cards right out of the box with Shift4 payment processing.
Credit cards are the most popular method for paying online, but alternate payment providers are worth including as well. PayPal is very popular, and digital wallet solutions like Apple Pay, Google Pay, Amazon Pay, Visa Checkout, and Masterpass provide a fast alternative for customers who don't want to enter their credit card number while they shop. These services provide a method for saving payment information to be used on multiple websites. Other alternate payment types include cryptocurrency, customer financing, and more.
If you already have a brick-and-mortar store, your current POS processor may be able to offer an extension of their service so you can use the same provider to take payment on your website. Conversely, if you're starting with a website and may open a brick-and-mortar location in the future, your eCommerce software should include a POS system or compatibility with popular solutions like Harbortouch. This will allow you to keep online sales and in-person sales synchronized to ensure a consistent inventory count.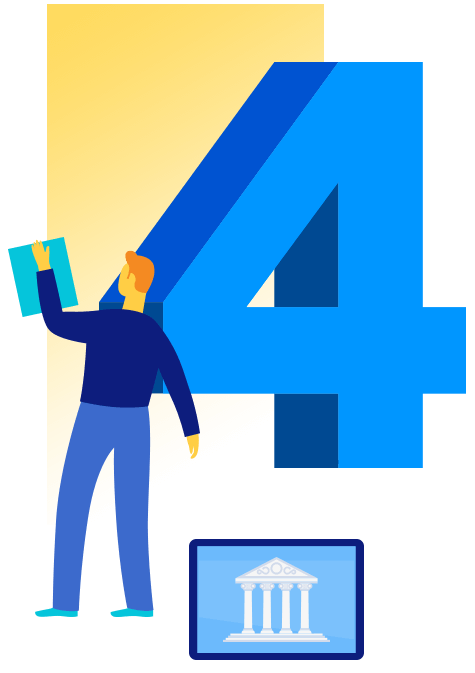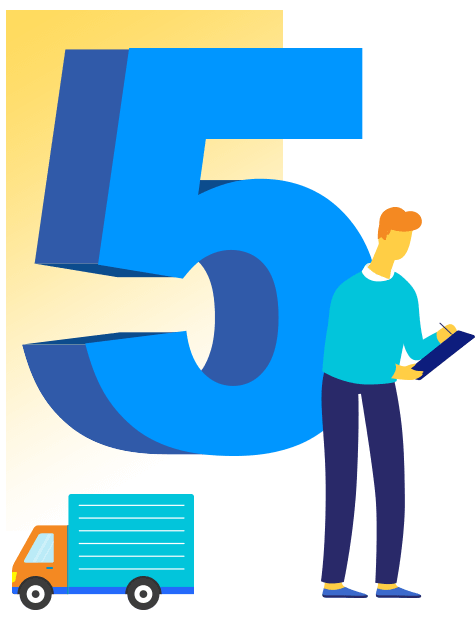 Select your shipping methods
Shipping is at the core of eCommerce, since your customers are ordering online, and you'll need a way to get your products to them — unless you're selling digital downloads like ebooks or music files. If you're selling physical products, you'll have to decide which shipping carrier(s) you'll want to use and determine the appropriate rates to charge the customer. It's crucial that you understand eCommerce shipping so you can make the right decisions.
While free shipping is incredibly popular for online stores, you'll need to absorb the cost, so it's recommended to start out using real-time rates as provided by your shipping carrier. Real-time rates are calculated automatically while the customer puts together their order, ensuring you don't overcharge the customer or lose money by not charging enough.
To get these real-time rates on your website, you need to use an eCommerce solution that offers a full set of shipping tools for selling online, including integrations with your preferred carrier to pull the rates to your online store while still giving you the freedom to choose the exact shipping methods you want to offer. Depending on your country, you can use carriers like USPS, FedEx, UPS, Canada Post, Royal Mail, AU Post, or others.
Promote and market your online store
You should start marketing your online store right away to ensure a steady flow of customers. The best form of marketing is a multifaceted approach that includes social media, email newsletters, search engine optimization, and paid advertising. You can also run regular promotions and coupons, like product discounts, and even Daily Deals or Group Deals if your eCommerce software supports them.
Social media like Facebook is a great way to get your name out there and interact with customers. You should create a Facebook Business Page and load it up with images and company information — with a link back to your website, of course. Instagram and Pinterest are also popular means of engagement, and for an additional bonus, you can sell products from all of these platforms. More details about selling on Facebook, Instagram, and Pinterest are included later in this guide.
Email newsletters should be sent on a regular basis to inform your customers about upcoming sales, new products, and other news. Your newsletters should be interesting and fun to read, rather than just blatant advertising, and you shouldn't send them out too often. You don't want to spam your customers, after all, so once a month is sufficient for almost every brand. You can also send out an extra newsletter on rare, important occasions like a highly-anticipated product release.
Search engine optimization helps new customers discover your website through searches on Google, Bing, and other search engines. You can boost your SEO through providing high-quality content on your website that covers the appropriate keywords for your products, both in your webpage content and in blog articles. The technical aspect of SEO — such as correct URL structure, page speed, metadata, XML sitemaps, and more — is a little harder to manage properly unless your eCommerce software follows SEO best practices. Shift4Shop stands out as the best eCommerce platform for SEO, as it includes a full suite of tools, features, and customizations to ensure every page of your website meets the highest standards.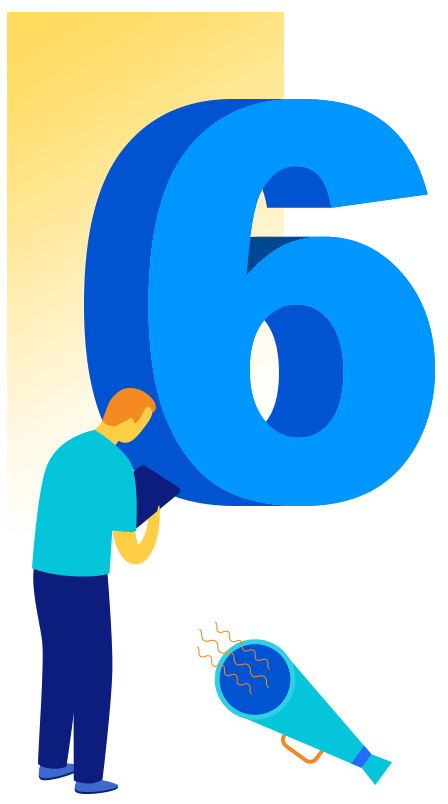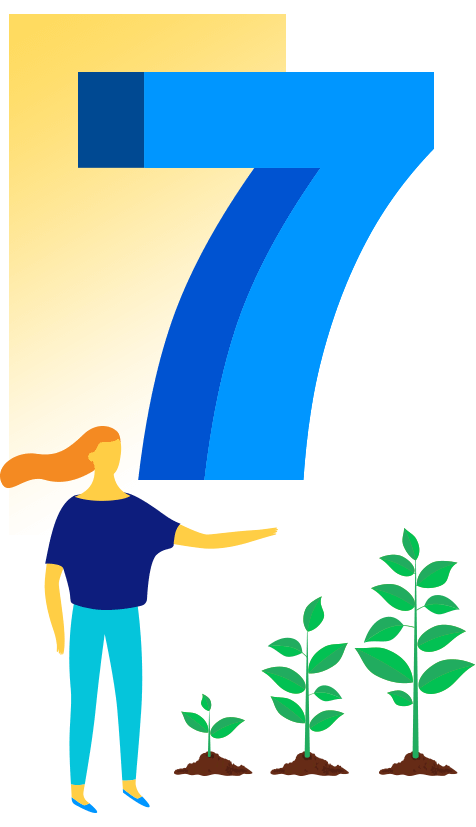 Grow your business
Once your business takes off and you have orders rolling in, you'll need to process and fulfill these orders as quickly as possible. This can start to become a challenge as your customer base grows, and you'll need to balance the time you spend on different business tasks with the ability to provide excellent customer service. This is where new businesses often begin to struggle if they aren't prepared, so it's important to have the tools you need to grow and sustain your business.
Shift4Shop is meant to be used by businesses of any size, and we stand by that statement by equipping our platform with the features you need to manage your business in as streamlined a fashion as possible. Need to hire employees? Staff user administration lets you give different employees access to different parts of your Shift4Shop dashboard, so you can assign them different roles. Having a problem with certain website visitors? Shift4Shop lets you block unwanted traffic by IP address. Need to restock a ton of inventory at once? Shift4Shop's purchase order system makes it simple. You'll also be fully supported with tools for customer service, such as an RMA return management system, waiting lists with back-in-stock notifications, a full eCommerce Customer Relationship Manager (CRM) to help you track every issue and interaction with your customers, and email autoresponders that follow up with every customer who makes an order.
To help you understand your store trends, you'll be able to see detailed, real-time reports about all the traffic and activity in your store. You can use this information to plan your inventory and strategize your promotions. You can also connect your store to Google Analytics to receive valuable information about how your customers are finding you. This knowledge will help you improve your marketing by showing you what led visitors to your website.
That's not even close to a full list of features built into Shift4Shop for your business management. And on top of all that's included, you can also integrate easily with your preferred business software and services, such as QuickBooks, MailChimp, and many others. Shift4Shop tech support is also ready to back you up. Our Client Success Team is available 24/7, every day of the year, to answer your questions and help you get the most from Shift4Shop.
Checklist for Selling Online
While you set up your business and website, you can refer to this checklist to help keep
track of everything you need to do before your online store goes live.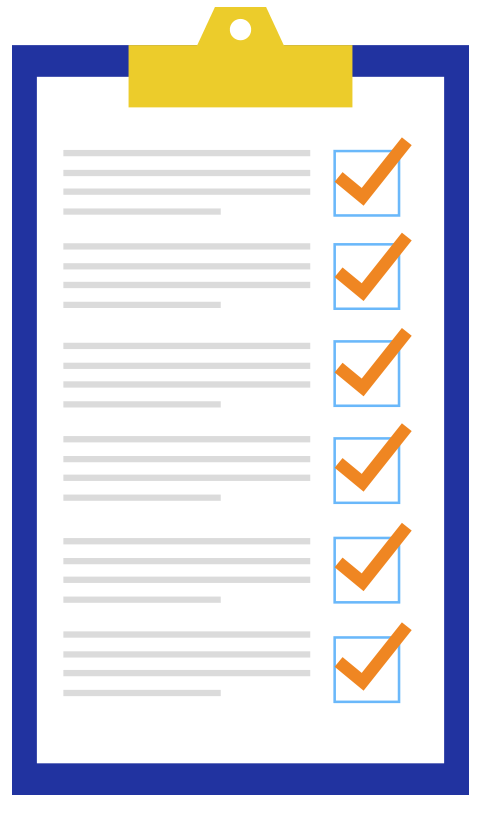 Did you…
Obtain all the licenses you need to run a business in your industry?
Ensure your online store has all the necessary security to protect your customers' information?
Choose a design template that works for your brand?
Set up a proper category structure for your products?
Add all the products you want to have available upon launch?
Post your Shipping, Returns, and Privacy Policies on your website?
Set up at least one payment option?
Set up your correct tax rates?
Set up your shipping methods?
Post your business's contact information on your site with a means to provide customer service?
Where Can I Sell Products Online?
The smartest online retailers sell on multiple channels, meaning putting products up for sale on more than one website or marketplace. Imagine multichannel selling as looking like a wheel. Your own eCommerce website serves as the central "hub" for your business, where you can fully show off your brand and company information in a web space that belongs to you. The outer "spokes" of the wheel are the individual channels on which you sell your products, including marketplace websites, social media, and more.
Running your business website on Shift4Shop gives you the additional benefit of integrations with several of these channels. This means your control panel in Shift4Shop can be used to list products and manage sales on outside channels as well as your website itself.
Not every channel works the same way. Some allow you to post products even if you don't have a website, while others require you to make a website before you can even get started. However, it's strongly advised to make your own website, as it will add authority to your brand, make it easier for customers to find you, and let you take full advantage of the selling tools found within Shift4Shop.
Most marketplaces also have restrictions on the types of products you can sell, usually to help protect that marketplace against certain types of liability. However, you can often use this restriction to your advantage. For example, Amazon does not allow the sale of most vaping equipment, like mods, tanks, or e-liquids, but sales of certain accessories are permitted. If you wanted to open an online vape store, you'd have to keep most of your products off Amazon, but you could still sell carrying cases, charger cords, and similar vaping accessories on Amazon. Customers who find your Amazon products and learn to trust your brand are likely to visit your website in search of other products that Amazon won't allow you to list. You can use this strategy on any marketplace that forbids certain products while allowing related accessory products. Just make sure to check the marketplace's Terms of Service or other seller guidelines to learn exactly what's permitted and what isn't.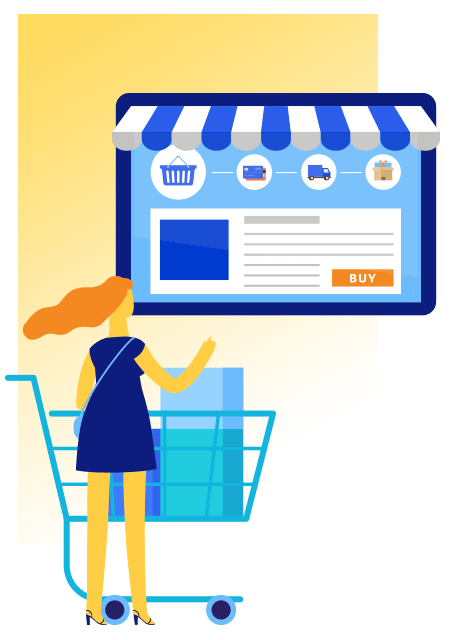 Sell on Facebook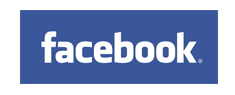 Facebook is a fantastic social media platform for engaging with customers and helping your business become known, but did you know you can sell products directly from your Facebook Business Page? Shift4Shop makes it easy to send products to your Facebook Shop Tab complete with product images, star ratings, prices, and more, meaning you don't have to set up your Facebook store separately. Your Facebook store will be connected to your Shift4Shop website so you can handle all your Facebook sales and website sales from the same place, with your inventory count remaining consistent. Keeping everything synchronized this way will save you tons of time and effort.
Sell on eBay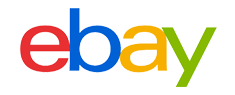 Millions of customers visit eBay every day looking for great deals on thousands of types of products. While eBay is best known for auctions, you can also set up an eBay storefront in which you offer an assortment of items at fixed prices. Shift4Shop connects to eBay in a similar fashion as it does to Facebook, so you can upload products directly to eBay and handle the sales from your Shift4Shop dashboard. You can set up listing templates so your products always post to eBay with the pricing you choose, whether you opt for auctions or Buy it Now pricing. If you already have products on eBay, you can import them all to your Shift4Shop store as well. Either way, your inventory numbers remain synchronized between eBay and your website, and the additional convenience makes it easier to make more eBay sales than ever.
Sell on Amazon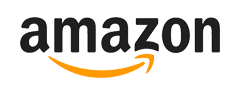 Amazon is one of the largest marketplaces in the world, and the first stop for millions of everyday shoppers. Becoming a successful Amazon seller can be a bit more involved of a process, depending on the types of products you sell and whether those products can already be found on Amazon, but Shift4Shop still maintains a powerful two-way integration. You can handle all your Amazon sales from your Shift4Shop dashboard, even for products you may have on Amazon but not yet in your Shift4Shop store. As with the above platforms, your inventory is kept synchronized between all marketplaces.
Sell on Instagram

Selling on Instagram requires a Facebook Shop, which is easiest to set up using Shift4Shop's Facebook connection as described above. Once your Facebook Business Page is ready and has your items available for sale, you can connect your Instagram business profile to it. You must then get your Instagram profile approved for shopping, which is usually a fast process. Once this is all done, you can turn on product tagging and start highlighting your products in every Instagram post you make. You can also add product stickers and make use of other Instagram features. Since Instagram is focused on images, it works great for exciting brands with a heavy visual focus.
Sell on Google

Google is the most popular search engine, so wouldn't it be great to get your products right there on the front page? You can sell your products on Google Shopping as well as Google Ads by uploading your product information via a shopping feed. These product listings will appear within Google Search results as well as on Google Shopping. The easiest way to get all your products onto Google is to export them from Shift4Shop, which will create complete listings with images, pricing, brand name, star ratings, and more. All orders coming through Google can be managed through your Shift4Shop dashboard just like our other integrated channels.
Sell on Etsy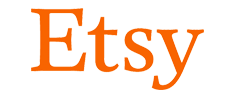 Etsy is a popular marketplace for artists and handcrafters, and you can sell your own handmade products as well as mass-produced art supplies. Creating an account is easy, and you'll be able to set up a storefront with a bit of customization. However, Etsy does have some limitations — and charges some relatively hefty fees — so the best idea is to have your own website even if you choose to sell some of your products through Etsy. Many items are prohibited from the Etsy marketplace and it can be hard to make your store stand out from millions of others. Make sure you read up on Etsy's limitations before you decide to expand onto this channel.
Sell on Pinterest

Pinterest is a fun platform that makes it easy to share content, and millions of users browse it every day. There are several ways to sell products on Pinterest, including Buyable Pins, Rich Pins, and Promoted Pins, and more. Each type of Pin works a little differently to get your products seen by visitors and provide them with a quick way to buy them. One of the best methods is Shop the Look Pins, which are great for fashion and décor. People often browse Pinterest for inspiration, and with Shop the Look Pins, individual products are highlighted within the image to help customers buy the right items to duplicate the showcased look. You can also use Promoted Pins, which work like paid ads for your brand to drive people to your website.
Ideas for Products to Sell Online
Want to jump into one of the most popular industries for online sales? Check out the top 6 products to sell online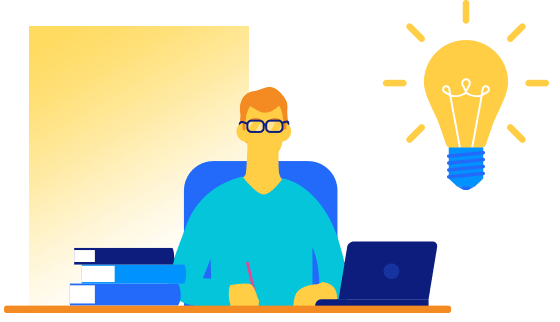 Wine and Alcoholic Beverages
It's safe to say that the wine market is never going to dry up. And today, people love to buy their wine and other alcoholic beverages online just as they do with any product. The simple fact is that the selection online will always be bigger than the selection at the local store, and certain local brews might not be available anywhere else unless you can get them online. This is why selling wine online can be a great business opportunity, as long as you understand how complex this industry can be!

Fortunately, Shift4Shop provides all the control you'll need to ensure that every sale is done properly and legally. With age verification and powerful shipping tools, you can make sure only legal customers can access your website. Opt to refuse visitors automatically if they come from a state, county, or city that can't legally have alcohol shipped to it. Set maximum purchase quantities to comply with local laws. Utilize special payment processors happy to take on a business in a high-risk industry. Shift4Shop makes this all much easier.
Fashion and Apparel
Every day, shoppers scour the internet in search of new, fashionable apparel from formal outfits to workout clothes to super-soft pajamas. Everyone wants to look good and feel good, whether or not they feel the need to follow the latest trends. The fashion and apparel industry has exploded online, and with so many brands and looks available, it's clear there's a place for everyone's individual tastes to shine.

Shift4Shop's features make it a perfect match for building an online apparel store — unlimited categories make it easy to organize your inventory, plus you can create brand pages so customers can choose to shop their favorites. All products can have unlimited variants, including color, size, material, and any other combination you'll need, as well as Advanced Options for use when a certain variant needs different pricing or other considerations. Plus, high-resolution product photos with zoom capability let customers inspect all the fine details, from seams to leather grain to thread weave.
---
T-shirts
T-shirts are part of the apparel industry, but they're also something special all on their own. They're the favorite daily wear of millions of people throughout the world, and if there's one thing T-shirts are wonderful for, it's for wearing your attitude on your sleeve. Whether you prefer slogans, cool illustrations or patterns, jokes, cartoons, band logos, or anything else, there's a perfect T-shirt out there just for you. Despite all the competition, selling T-shirts online can be extremely lucrative because of the sheer number of customers, many of which are likely to buy their next T-shirt based on its design rather than loyalty to a specific retailer.

Shift4Shop makes it easy to build a great online T-shirt store, with features like unlimited products, super-specific inventory control so you'll always know how many of each size you have in stock, tons of promotional tools, and more — plus, dropshipping support so you can sell print-on-demand T-shirts.
Jewelry
The online jewelry market is more successful than you might expect, considering the nature of buying online means customers can't inspect products before purchase. But jewelry of all types and price points sells very well over the internet. Online jewelry retailers are often able to lower their prices due to the reduced costs of running a website as opposed to a brick-and-mortar store, so selling jewelry online is quite profitable.

Of course, whether online or offline, you'll want the best security while selling such high-ticket items, and that's another area where Shift4Shop excels. Not only is Shift4Shop fully PCI compliant, meaning total protection for your customers' data, we provide powerful features for protecting the seller as well. Shift4Shop's anti-fraud tools such as FraudWatch utilize and compare customer information across multiple points to identify and prevent fraudulent purchases before they can happen.
---
Vape and CBD Products
The vaping and CBD industries are both booming, and the overlap between the two is partially behind this growth. Some forms of CBD are made for vaping, and some vape shops sell CBD products (or vice versa). Customers are also likely to be attracted to these products for similar reasons — both are popular among people seeking to reduce anxiety and improve health.

Today, selling vape products online and selling CBD online can both be quite profitable, whether alone or together. Shift4Shop is a perfect platform for these industries because it doesn't restrict the sales of either product type, unlike some providers which ban CBD. Several included features also come in handy, such as age verification, easy tax rates, unlimited products and categorization, and much more.
Auto Parts
If you've ever needed a specific part for your vehicle and ended up visiting 5 junkyards all across town, you'll immediately see the appeal of shopping online for auto parts! Customers in search of specific items usually turn to the internet first nowadays because it's the most convenient way to browse thousands of products at once.

Shift4Shop is a great platform for selling auto parts online, with powerful categorization capabilities so your customers can shop by make, model, year, or however else is convenient. Strong inventory control makes it just as easy to sell one-of-a-kind rare items as it is to sell products with huge amounts of stock. Plus, a built-in integration with eBay Motors opens up another powerful sales channel for auto parts sellers.
Frequent Asked Questions
How do you sell products online?
The number one most successful way to sell products online is to build a website of your own and expand from there onto different channels, like Amazon, eBay, and more. You will need a shipping method to get purchases to your customers, and at least one means of taking payment remotely. To build this into a successful business, you'll need to promote and market your store and always keep up on customer service, so it's important to build your online store with the right software — preferably, an eCommerce-focused website builder with tools for managing products and customers as well as the other aspects of your business.
Where can I sell my products?
There are tons of possible venues to sell your products, both online and offline. Depending on what you sell, you may find a place in a specialized marketplace like Etsy or in a larger, more encompassing market like Amazon. Most social media these days also has a means for selling products, including Facebook, Instagram, and Pinterest. You can also get your products onto Google and use additional methods like Craigslist.
Each of these marketplaces has its pros and cons. The most recommended course of action is to keep your business centered by creating your own website with Shift4Shop. This will allow you to have your own branded web space and control many of your other sales channels from a single dashboard.
What is the best platform to sell online?
The best platform for selling online is Shift4Shop because of the sheer number of tools and options that are immediately available to you. With Shift4Shop, you can build a complete, full-featured website using an optimized, customizable template built by eCommerce experts. Add as many products as you need and create categories without any of the limitations imposed by other platforms, and round out your site with an integrated blog and extra content pages as needed.
Shift4Shop was built to include all the most-demanded features required by online businesses everywhere, so you can get everything you need without having to spend extra on apps or custom development. Plus, Shift4Shop has built-in integrations with popular software for handling all aspects of business, like MailChimp, AWeber, QuickBooks, ShipStation, and more.
Shift4Shop also makes it simple to connect with shipping carriers and payment processors of your choice. In addition, Shift4Shop is integrated with Facebook, eBay, Amazon, and many other selling platforms so you can reach customers across multiple channels.
Where can I sell things online for free?
Be aware that there are always going to be some fees involved when selling online. Some platforms charge listing fees upon adding your product, while others use transaction fees or otherwise take a percentage of your profits when the product sells. Even if you don't need to pay anything else, payment processors are also always going to take a small cut of each transaction.
The best strategy is not to try to completely avoid fees, but to cut down on them as much as possible. Use an eCommerce software provider with no added transaction fees for your own website. If you sell on eBay, be ready to take advantage of promotional free listings that may be periodically offered to you. Other marketplaces may have their own ways of reducing listing fees for certain sellers.
You may also find yourself paying a monthly or annual fee for your eCommerce software to run your own website. Free plans are available from a few platforms, but also usually impose heavy limits on your store, like only being able to upload 5 products or not being allowed to use your domain name. Shift4Shop is the only eCommerce platform that offers a completely free, unlimited eCommerce plan with no product or category limits. It also has hundreds of built-in features, making it comparable to plans that cost around $299 per month from other providers.