Online Stores Optimized for Mobile Commerce
Tap into the mobile market to sell to millions of customers on any device
Mobile shoppers make up the biggest eCommerce market, and mobile commerce is still growing with more online customers preferring to shop from mobile every year. These days, a mobile-friendly website is essential for your business's growth and success, but it can be hard for a business to stay on top of emerging trends and technology.
Shift4Shop is built from the ground up to be mobile-friendly, with no need for you to maintain multiple versions of your website or use custom code to implement important features like Google AMP. We're here to help your business meet the demand with cutting-edge mobile-first design, reach customers everywhere, and give them the shopping experience they're looking for.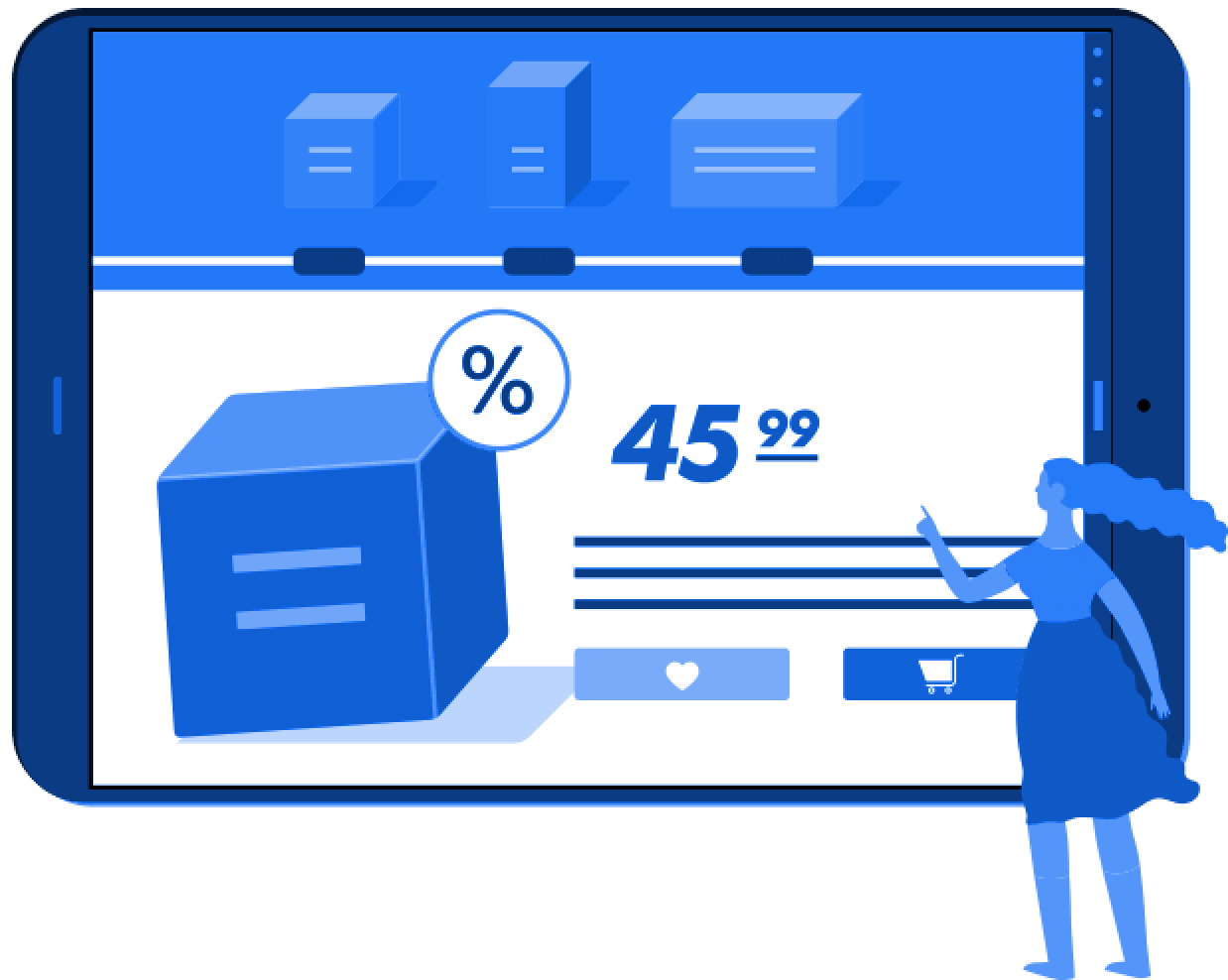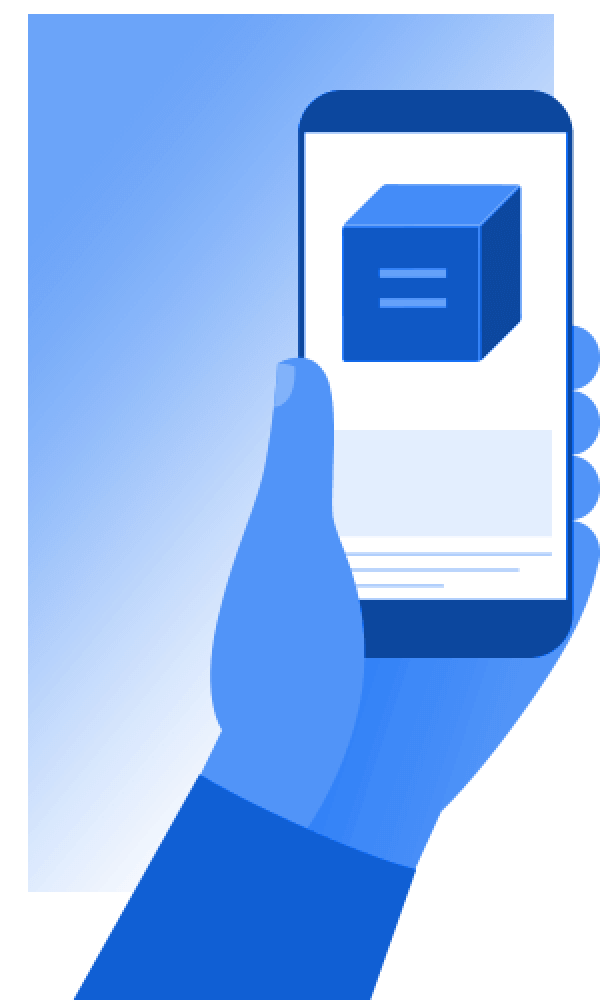 What is Mobile Commerce?
Mobile commerce, or mCommerce, refers to all types of transactions performed on mobile devices, including mobile banking, money transfers, and of course shopping! Since mobile devices are so popular for browsing the internet, it's only natural that users love to do their shopping on mobile, too.
However, eCommerce and mobile commerce are not exactly the same. While mCommerce is similar to eCommerce, it requires a different approach that online store owners need to follow to ensure that their eCommerce websites are fully optimized for the mobile experience. As an eCommerce business owner, understanding of mobile optimization is essential to your success.
Why mCommerce is Important
Over half of all online shopping is performed on mobile devices, and the mobile market is continuing to grow every year. Mobile devices are vastly different from desktop computers, and online business owners have no choice but to adapt or be left behind. Websites that are difficult to use on a mobile device will make fewer sales and alienate customers.
However, the opposite is also true: online retailers who put focus into mCommerce will see growing conversion rates and a higher return on investment. Providing your customers with a fast, seamless mobile shopping experience will keep your brand at the head of the pack. Just like with regular eCommerce, customers are more likely to return to an online store that made a great impression on them during their first visit, and you need to impress the mobile market by building your online store to work perfectly on mobile from beginning to end.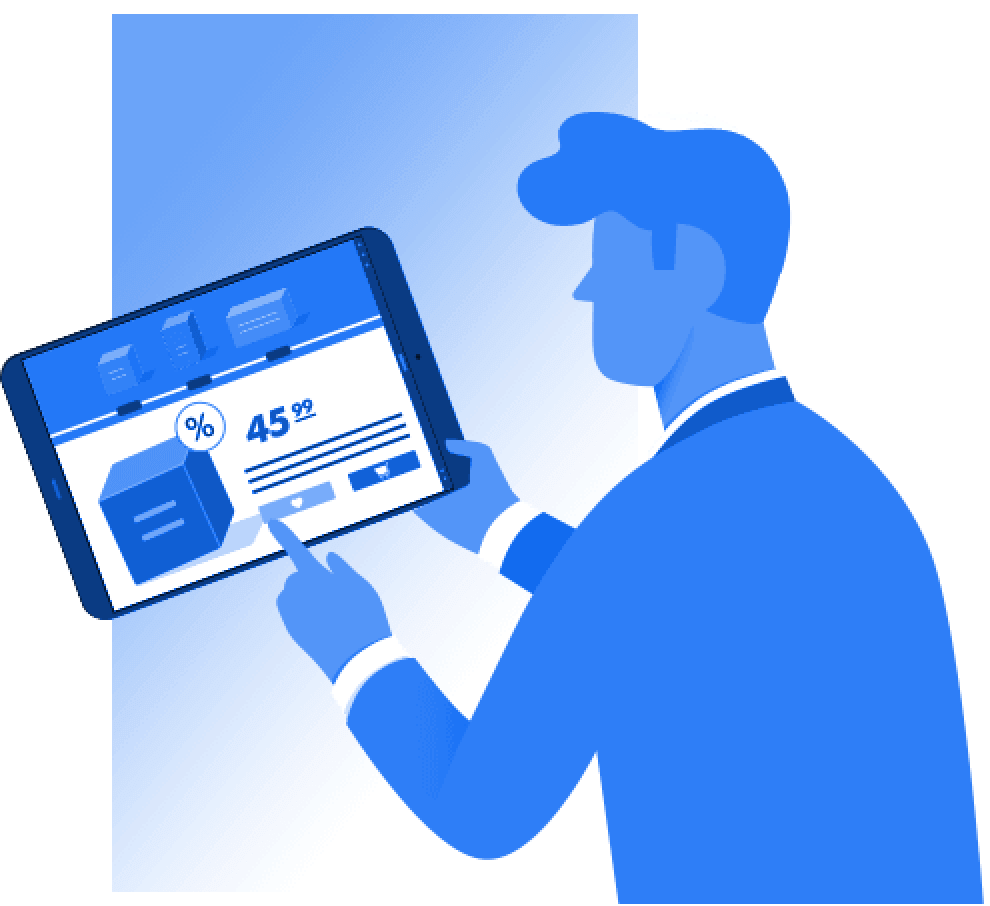 Mobile Commerce Trends and Statistics
It's crucial for an online business to keep an eye on eCommerce market statistics and trends, and even more important for a fast-growing advancement like mobile commerce. Here's a quick overview of important trends and statistics that speak to the growing importance of mCommerce in the online retail space.
Mobile commerce is rising in popularity
More people shop on mobile every year, and there's no sign of this trend slowing down. Your business must rise to the challenge and meet this demand by ensuring your own website is mobile-ready.
Successful mobile commerce retailers show a strong focus on speed
On mobile, the faster the better, so mCommerce businesses are rushing to adopt features like single-page checkout, Google AMP, one-touch payments, and other high-performance mobile technology. Your business needs to do so as well.
Mobile optimization shows continued growth
As demand for mobile-friendly websites rises, more eCommerce businesses are implementing mobile-first design every day. This means your competitors are optimizing for m
Commerce. Are you? If not, you'll fall behind ??? but Shift4Shop has what you need to surpass your competition.
Important mCommerce Statistics and What They Mean for Your Business:
Two thirds of emails are read on mobile devices (smartphones or tablets)
Customers will read your newsletters and other emails on mobile, and will click through directly to your website from the same device, so your website needs to be ready for mobile visitors.
Shift4Shop Has All the Mobile Commerce Features
You Need to Succeed
Shift4Shop has been an industry leader in eCommerce for over 20 years and we continue to seek out new opportunities for innovation so we can pass these advantages along to business owners like you. Our approach to mCommerce is no different, and we've implemented all types of features to ensure your online store provides the best mobile shopping experience possible.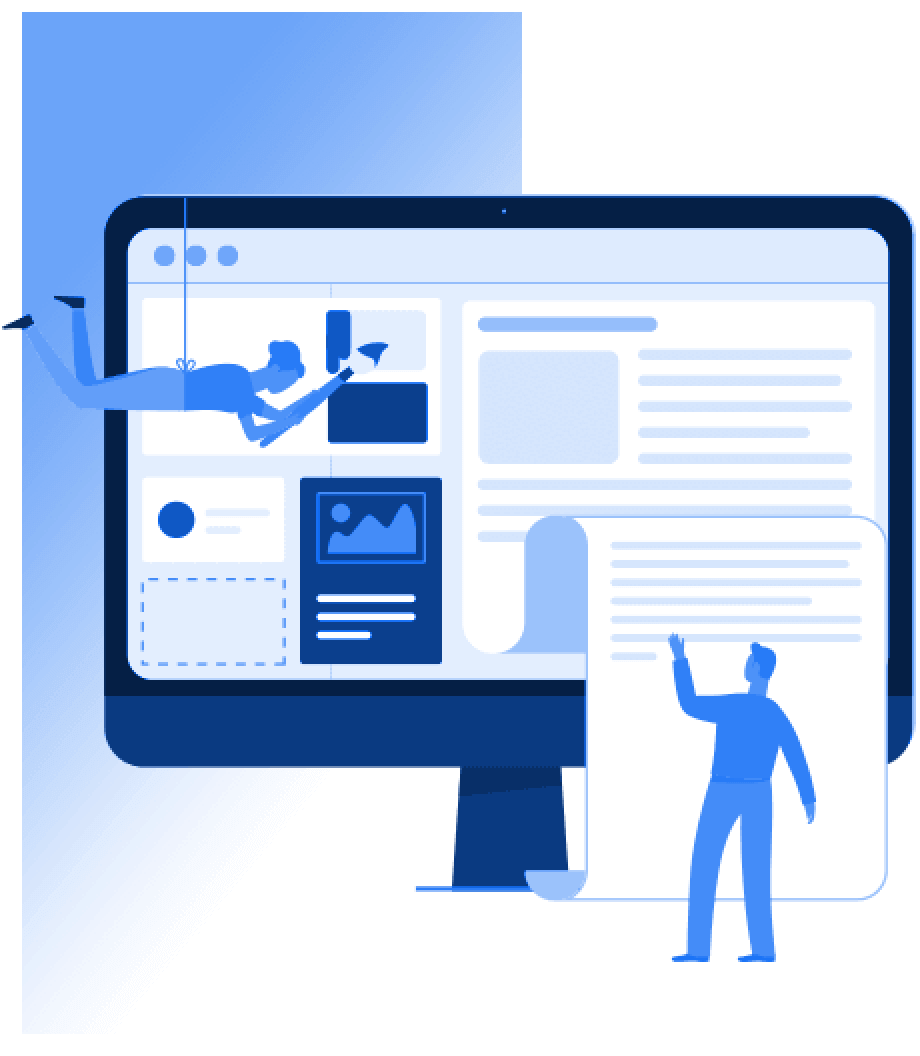 Responsive Online Store Design
Shift4Shop eCommerce websites offer the best of both worlds: they perform flawlessly on mobile devices without sacrificing any functionality on desktop. This is achieved through responsive design, in which a website adapts to any device on which it's being viewed. Responsive design has been recognized by Google as the preferred method for building a mobile-ready website, and responsive online stores perform better in search results. Better design, a better mCommerce experience, and improved SEO all in one ??? what's not to love?
Responsive design has another advantage: unlike eCommerce platforms that provide "mobile-friendliness" with a plugin or "mobile theme," with Shift4Shop's responsive eCommerce websites your store design stays consistent regardless of the customer's device. This is healthier for your branding and means you won't have to maintain a desktop version and mobile version separately. With Shift4Shop, there's no need to design your store twice.
The Ultimate Mobile-Friendly Website Features
Shift4Shop's Core Template Engine is more than just a store theme design framework: it brings mobile-first technology into your online store wherever possible. Even our free themes have built-in features and optimized code to ensure your online store runs perfectly on all devices.
Google AMP for product pages
Google AMP (Accelerated Mobile Pages) allows for instantaneous page loading on mobile devices, which is preferred both by customers and by Google's SEO standards.
AJAX implementation
AJAX coding allows page data to refresh in the background without causing the whole page to reload, so customers can add products to their cart, sign up for your newsletter and more without being forced to wait for the page to load again.
Code optimized for fast loading speeds
Website code like HTML, CSS, and JavaScript affects the speed of the website due to the way the web browser reads and interprets the code. Shift4Shop websites are coded in the most efficient manner, e.g. with JavaScript deferred to the end of the page load process, to ensure pages become usable to the customer as quickly as possible.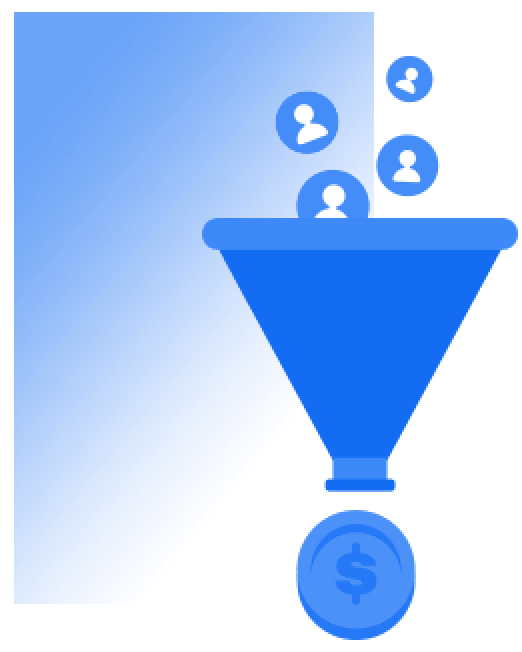 Built for Conversions
Speed and convenience are the name of the game. Customers need to be able to quickly find what they're looking for regardless of the device they're using, so Shift4Shop theme layouts are built to make this possible. Customers will find your website easy to understand and navigate no matter which device they use, and we've included plenty of quality-of-life features to make your store a pleasure to visit on mobile, like plus and minus buttons on cart quantities to help minimize the need to enter text.
Accept Mobile Payments
No one likes entering their credit card number or shipping information on a phone, and tablets aren't much better. With Shift4Shop, your store can connect with your choice of over 200 payment processors, including popular alternate payment methods and digital wallets. Give your customers an instant checkout experience with Apple Pay, Visa Checkout, Amazon Pay, and more.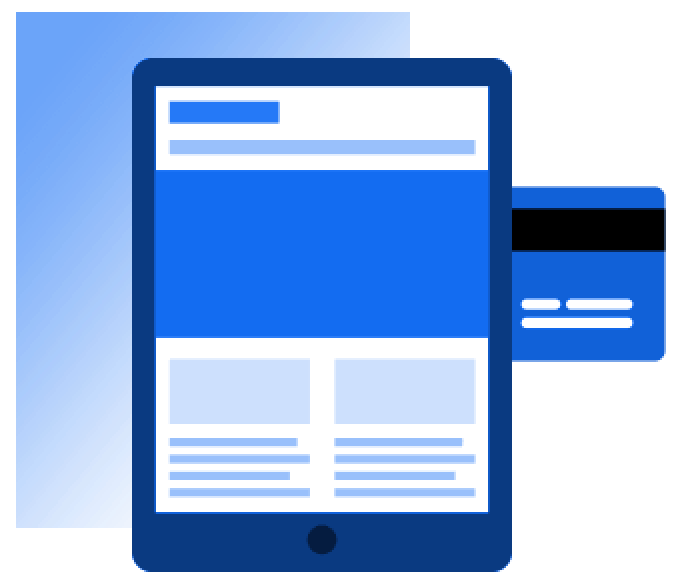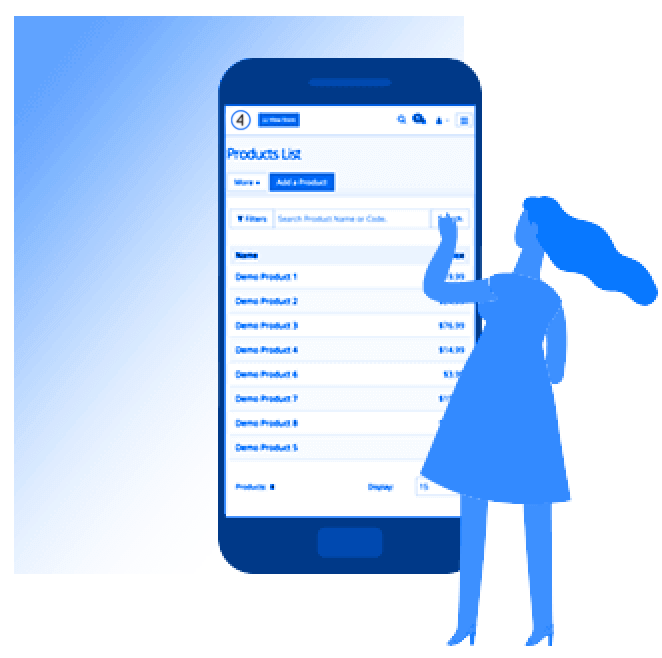 Run Your Online Store from Mobile
Mobile commerce isn't just for customers. Shift4Shop's Online Store Manager is fully responsive so you'll never be stuck on desktop just to run your business. Access your dashboards at any time and even manage your business on the go!