Start an Online Business Dropshipping Products
Sell straight from suppliers to customers— no warehouse, no problem
---
What is Dropshipping?
---
Dropshipping is a method of ecommerce where an online store sells products to consumers, but the merchandise moves directly from the wholesaler to the final consumer without being handled or stored by the retailer. A drop-shipper could be a manufacturer, distributor, or other supplier. Drop shipping is a straightforward business model that requires store owners to work closely with their distributors, ensuring a seamless supply chain and keeping the behind-the-scenes handoffs out of sight from the customer.
This partnership between the retailer and the distributor is what makes dropshipping different from other business models. You don't have to buy your products upfront or pay for somewhere to store them. You don't have to manufacture anything yourself. All you need to do is build an online store that sells well and make sure your fulfillment process is running smoothly.
How Does Dropshipping Work?
The most convenient way to sell online
Dropshipping involves selling products through your online store, which are then fulfilled directly by the supplier. No need for packing, shipping, or maintaining inventory — just simple, hands-off sales. Here's how Shift4Shop makes dropshipping easier than ever.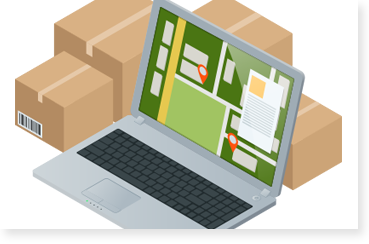 The customer places their order in your online store
Your customer shops as normal, placing items in their cart on your Shift4Shop store. Payment is processed as usual.
Your store forwards the order to a third-party supplier
The customer's order information is passed to your supplier for fulfillment. You pay the item's wholesale price, and keep your markup and profits.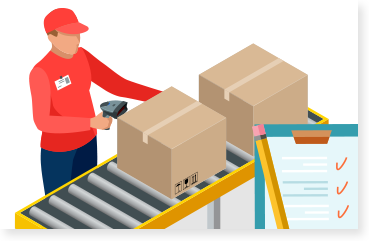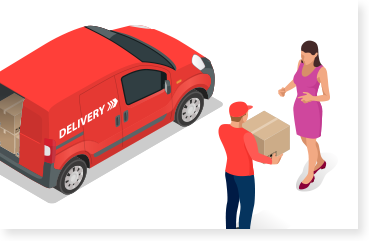 The supplier ships the order to the customer
Orders are shipped with your own store's name, address, and logo on the packing slip and invoice — the customer never knows you're a dropshipper.
Your store informs the customer that their order has been shipped
The customer receives an email from your online store to let them know their order is on the way. The notification comes from you, not your supplier.
Pros and Cons of Dropshipping
Pros of Dropshipping
Dropshipping sounds like a great choice on the surface. But before you jump into building an online store from a dropshipping business model, it's good to look at its strengths.
Inexpensive to get started: You already know dropshipping's biggest strength — a low barrier to entry. (We're guessing you wouldn't be here otherwise.) With dropshipping, you spend all of your setup time building relationships and creating a great website. Your ecommerce software and website design, are likely to run up the biggest tabs.Buying raw materials to create your own goods or buying products in bulk outright requires a much larger sum of cash in addition to the cost of your eCommerce software and website. There's no question you need far less money on average to get up and running with an online store built on dropshipping.
Less supply chain hassle: Retail entrepreneurs who manage the bulk of the supply chain — from storing goods to shipping them — have to wear dozens of hats to run a successful business. With dropshipping, you cut out expensive and time-consuming tasks like stocking goods, managing your inventory, renting storage space for your products, and packaging and shipping orders.
Easier to grow: Dropshipping gives you the option to start as small as you want and scale up for many of the reasons we already mentioned. You don't have sink gobs of money into your store to take it the next level. If you're selling well, you don't have to worry about putting out more capital to buy more products. You won't need to build out more infrastructure around inventory or order management, either.
Cons of Dropshipping
In addition to looking at its strengths, it's important to know where dropshipping can limit your business. What are some of the knocks against a dropshipping model for your eCommerce business?
Lower profit per sale: With a lower barrier to entry comes a different set of financial limitations. Suppliers, wholesalers, and manufacturers who dropship provide shipping and storage services, which means you have to pay a slight premium as compared to bulk wholesale prices. A higher price per product means less wiggle room on your consumer price point.What this ultimately means for your business is you'll have to sell more products to make the same amount of revenue you would if you bought your inventory outright. Your online store has to be a well-oiled machine, running at full steam all the time.
Less control Businesses aren't perfect. If you trust a third-party with a core part of your business, you have to relinquish some control. That means embracing and fixing mistakes that aren't necessarily your fault. Because your dropshipper is invisible, it's your responsibility to make right on any issue the customer experiences — even if it isn't your fault.
Tougher to differentiate: Suppliers typically partner with more than one online retailer, which means you aren't the only one selling their products. The more popular the brand, the stiffer the competition. When you're selling handmade goods, differentiation is much easier. But one of the most difficult parts of succeeding with a dropshipping business model is getting to customers before the competition does.
The Best eCommerce Platform for Dropshipping
No matter your industry, niche, or supplier, you can build and grow your business with Shift4Shop.
Shift4Shop has all the features you'll need for setting up your online store and connecting with your dropshipping suppliers. Build a complete, mobile-friendly, search engine optimized eCommerce site fully branded for your business — and save on the costs inherent in running an online store, including shipping and warehousing, time spent, and the need to manage your own inventory.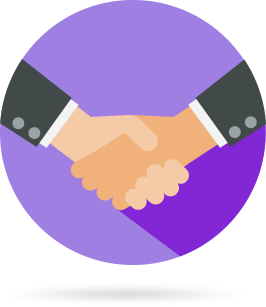 Connect with Dropshippers
Add multiple distributors and dropshippers to your store, specify which products are dropshipped or fulfilled by your company.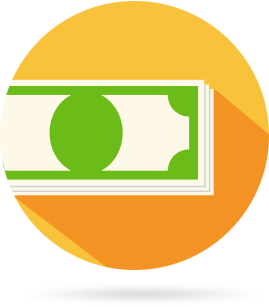 Accurate shipping rates
Don't lose money on shipping, your Shift4Shop store can calculate real-time shipping rates per product from your dropshippers location.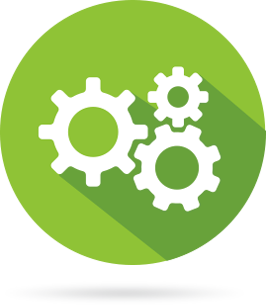 Dropshipping Automation
Built-in integration with leading dropshippers helps you get the products automatically in your store.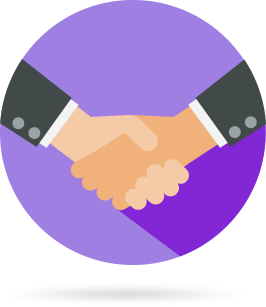 Email Notifications
Send email notifications automatically to your dropshippers for new orders and cancellations.
Finding the Right Dropshipper for Your Business
There are thousands of suppliers, wholesalers, and manufacturers your store could potentially work with. To sift through that many options, you'll need a plan of attack.
How to search for a dropshipper
Internet search
It's natural to hit the internet to research potential partners, and it's true you'll find a lot of information there. But researching dropshippers online can be misleading. For one, some suppliers prey on less experienced ecommerce entrepreneurs, charging outlandish fees for membership. Wholesalers also tend to do very little marketing, which is why you may run into outdated websites that make them look less than legit.
Get on the phone
If you have questions about the legitimacy of a supplier, your first recourse is to hop on the phone and talk to them yourself. You can also call manufacturers directly to find out which wholesalers they work with.
Work with an aggregator
Dropship aggregators (or directories) offer the benefit of a slew of vetted suppliers through a single system. Doba, a good example of an aggregator, actually takes the directory concept further, empowering online stores to partner with multiple suppliers through a single interface. Visit DOBA or WorldWide Brands to find distributors.
Find out who competitors work with
If you find products you want to sell through a competing online retailer, you can always order through their store and check out the packaging when your order arrives.
To help you getting started with your dropshipper search, we put together this list with the best dropshippers to start a business.
---
Getting Your Dropshipping Business Started
As the next step, we invite you to explore the following resources and guides on dropshipping
eCommerce University: Understanding Dropshipping
This three-part guide walks you through the details of dropshipping, from basic understanding to choosing a supplier. Get started with Understanding Dropshipping.
Discover products to sell with Doba
Doba is a dropshipping supplier with over 2 million products from quality manufacturers and suppliers. Browse the Doba marketplace and find everything you want to sell, all without the hassle of manufacturing, inventory, packaging, or shipping. Plus, Doba is seamlessly integrated with Shift4Shop, so you can get set up now and start selling faster. 
Access hundreds of distributors with Worldwide Brands
Worldwide Brands, Inc. believes that home-based sellers should have access to the same top-quality suppliers that the big retail stores use, never have to worry about whether or not they are getting scammed by their "Dropshipper". Worldwide Brands passion is the same now as it has been since 1999 – find the absolute BEST Wholesale Suppliers for Online Sellers to work with and then add them to their Directory.
AliExpress
AliExpress dropshipping is one of the most popular dropshipping marketplaces because it's simple, easy to use, and low risk for new ecommerce entrepreneurs. The platform is extremely large, so we recommend only buying from suppliers who have at least a 95% or higher rating in positive feedback and at least a 2,000 feedback score. The highest-rated suppliers are generally the most reliable. Aliexpress suppliers are based in China so delivery to US destinations could take up to 2 weeks, something to consider when selecting the right dropshipper for your business.
InventorySource
Over 180 top dropship suppliers are listed in InventorySource's expansive directory. They offer advanced filtering, sorting, and search tools to help buyers find exactly the right supplier for their needs. InventorySource aims to connect buyers directly with suppliers to allow for volume discounts, access to exclusive brands, and seasonal specials. These features foster true partnerships between suppliers and retailers that help businesses flourish.
ShopMaster Dropshipping
ShopMaster is dedicated to providing best dropshipping solutions by working with the popular suppliers such as AliExpress, Banggood, Chinabrands, and CJDropshipping. They offer product importer, price monitor, and auto fulfillment to help dropshippers eliminate the busywork. With ShopMaster's smart, flexible and low-cost solution, you can start a profitable dropshipping business in a much simpler way.
Common Dropshipping Questions
Do you need money to start dropshipping?
Yes, you need a minimal investment to create your ecommerce website. Also, some dropshippers have setup fees or monthly fees.
What Shift4Shop plan is needed to start a dropshipping store?
There are no restrictions, you can start your dropshipping store with any plan from the Startup to the Pro.
What is a dropshipping business?
A dropshipping business refers to an online eCommerce business that sells products that will be shipped directly from the distributor to the consumer.
Is drop shipping legal?
Yes, dropshipping is legal. It's a type of order fulfillment that allows your business not to keep any inventory while the distributor handles the shipping to the customer directly.
Can I dropship products from Alibaba?
No, Alibaba is a wholesale supplier and while you can find products to resell in your store, you need to buy them in bulk, warehouse them and ship them to your customers. Aliexpress is the retail marketplace from Alibaba, and it can be used for dropshipping products in your business.
Can I dropship on Amazon?
Yes. Amazon has a drop shipping policy that establishes that as long as you're the seller of record, and your business information is the one displayed in the invoices and packing slips, you can sell drop shipped products.
Can I dropship on eBay?
Yes. dropshipping is permitted by eBay policies, as long as you can guarantee delivery within 30 days of the end of the listing
Are there dropship companies with no membership fees?
Yes. many dropshippers don't charge any membership fees. Check our complete list of dropshippers for more details.