A Simple Yet Powerful eCommerce Website Builder
Shift4Shop makes it easy to build the perfect website for your business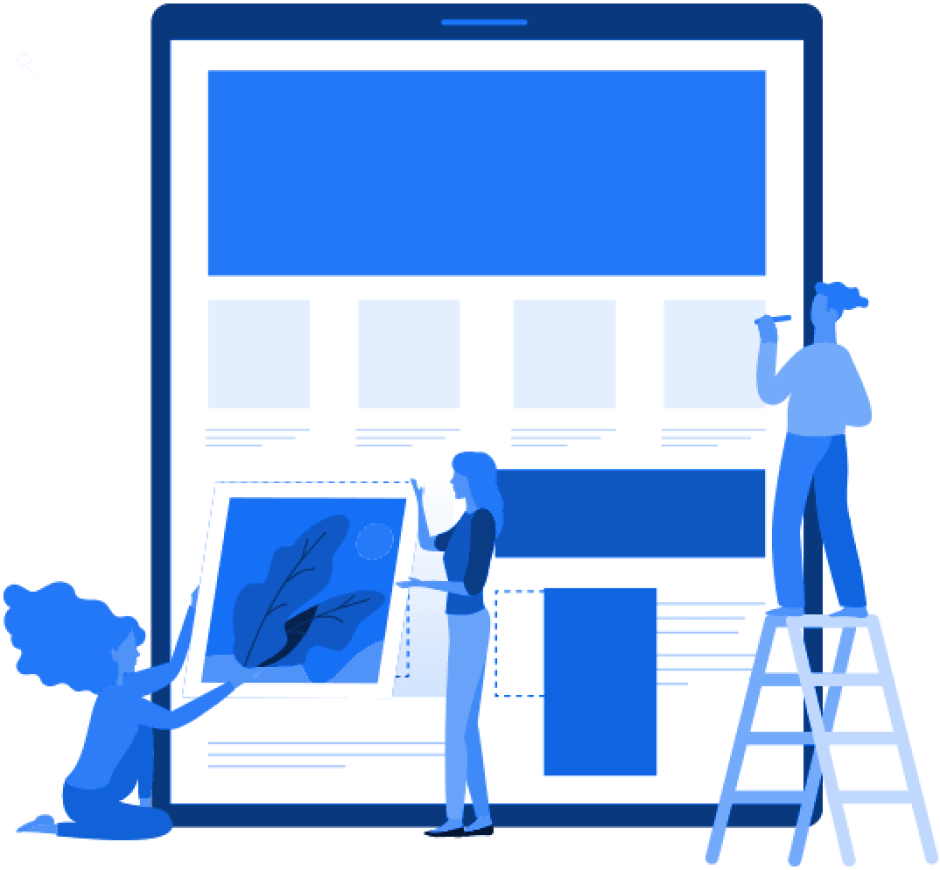 It Used to Be Much Harder to Build a Website, but the Days of Required Coding Knowledge and Design Skills Are a Thing of the Past.
Today, anyone can create a fantastic online presence for their business by using a website builder — a piece of software that lets you create and customize without needing to write code. But not all website builders are created equal. Many are fine for simple websites, but if you're creating a site for your business, you need more.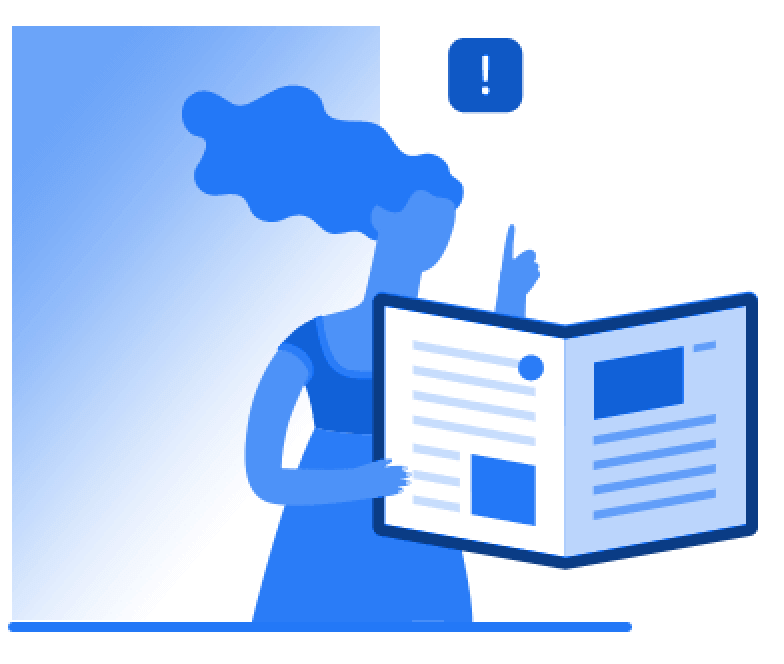 What Is the Best Website Builder for Your Business?
A business website has a lot of requirements, especially if you're going to sell products online. You need to present your brand in the best possible light so you can attract and retain customers. Your privacy, return, and shipping policies need to be easy to access.
Your contact information and "About Us" page are both essential to building trust. Your product pages and shopping cart all need to work smoothly and present no obstacles that could turn customers away. In short, when creating a website for your business, not just any website builder will do.
This Is Why Shift4Shop Is the Best Website for Your Business
Shift4Shop makes it easy to create a website that will put your brand in the spotlight and provide your customers with an experience they'll love. Plus, you can use Shift4Shop to build any kind of website with its own online store, built in and completely integrated with the rest of your site.
What types of websites can you build with Shift4Shop?
Dropshipping
Print-on-demand products
Apparel
Furniture
Electronics
Books
Downloadable ebooks
Toys and games
And much more…
Arts and crafts
Event tickets
Firearm and tactical accessories
Hardware
Nonprofits
Subscriptions
School or office supplies
Music and band merchandise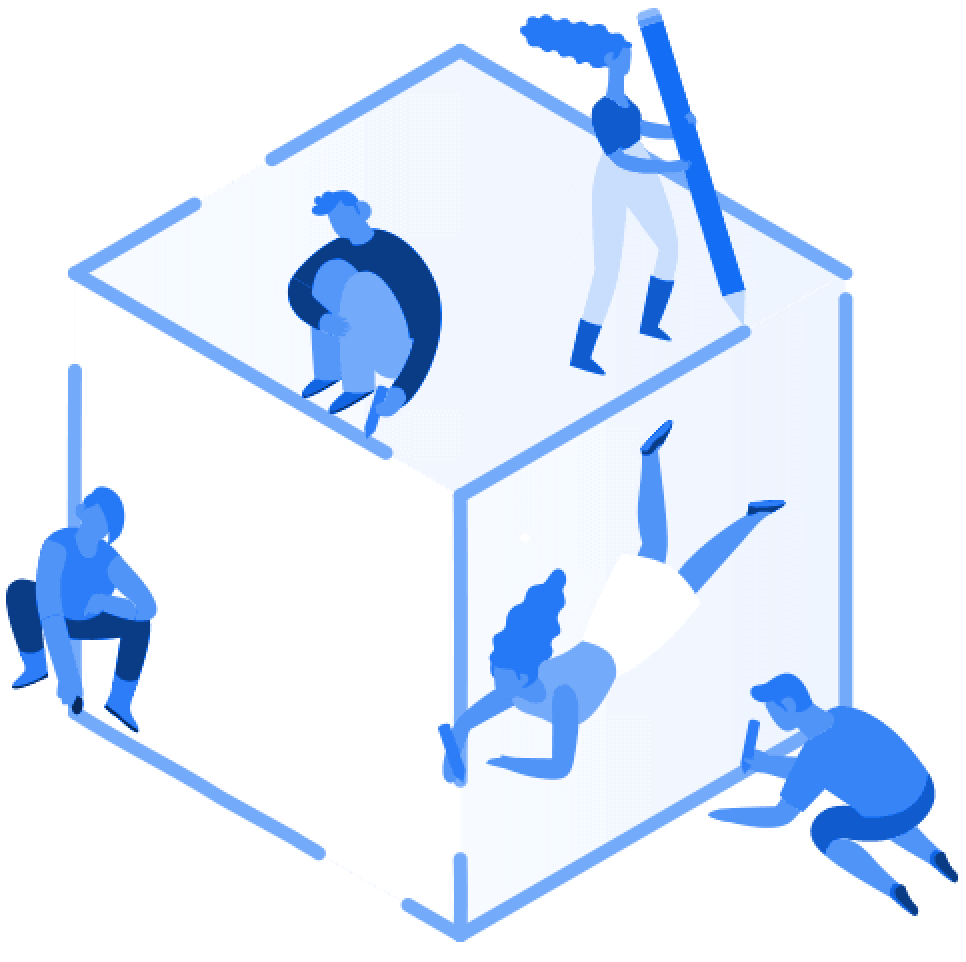 How Does the Shift4shop Website Builder Work?
Building a website with Shift4Shop is a simple process that will have you up and running in no time. Let's look at the features and benefits, and how you can use Shift4Shop to build the ideal website for your business.
Shift4Shop comes with dozens of free and premium themes built to modern, mobile-friendly standards. Our eCommerce website templates are built to give you every advantage, while handling all the technical details behind the scenes.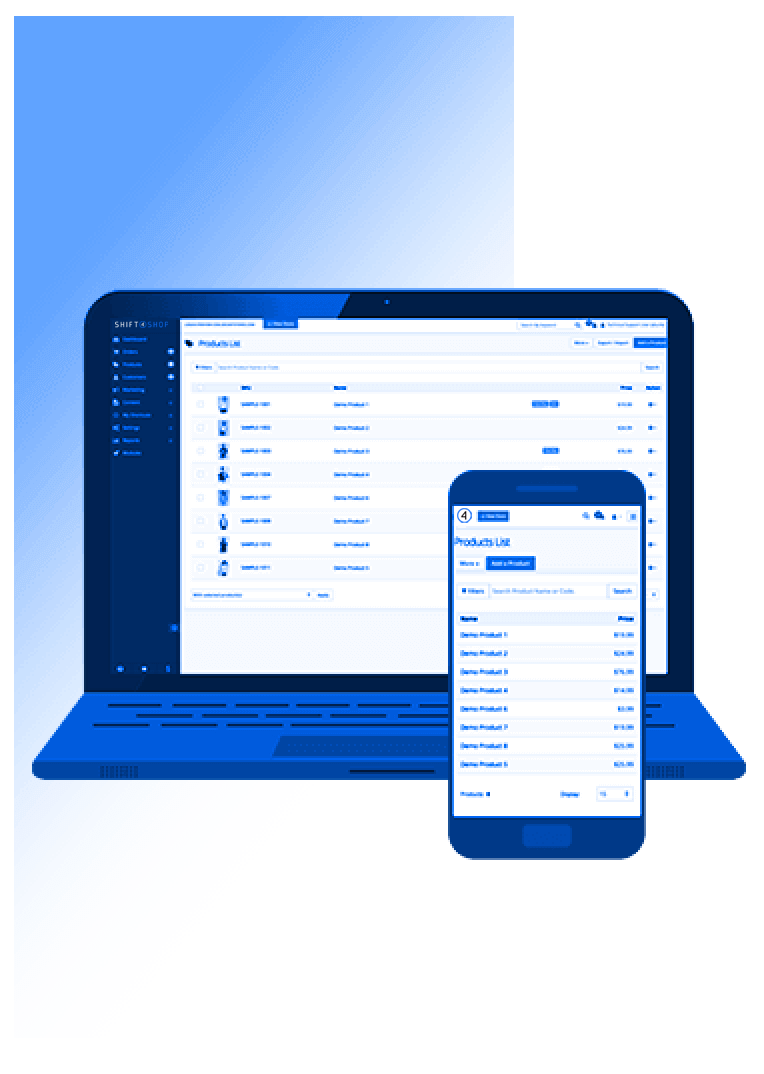 Our themes are built on our revolutionary Core Template Engine, an eCommerce website framework that automatically brings several benefits to your website, ensuring it will always look great and run fast on every device. For Example:
Core themes are responsive design, which adjusts to every screen to provide the best possible shopping experience to both mobile and desktop customers
Automatic integration of Google AMP for product pages, which provides additional speed on mobile via instantaneous page loading.
Optimized code to ensure the important page elements load first, so your customers never have to wait to start browsing.
Plus, these design conventions are preferred by Google, resulting in a boost to your website's ranking on search engine results pages (SERPs).
With important design considerations automatically included in the template, your website is off to a great start from the very beginning.
Theme layouts are also fully optimized for a business website, following standards that have been proven to be effective in eCommerce such as the placement of important content, ideal amounts of whitespace, and calls to action that attract the visitor's eye.
With an assortment of designs and extra features to choose from, such as sticky menus and product image animations, the Shift4Shop theme store has plenty to get you started.
Once you've installed your theme (with only a couple of clicks), spice it up with your logo and images. You can also turn on a carousel banner for your front page, which will rotate to showcase multiple images in sequence. Shift4Shop gives you unlimited space, so feel free to add as many high-quality images as you need.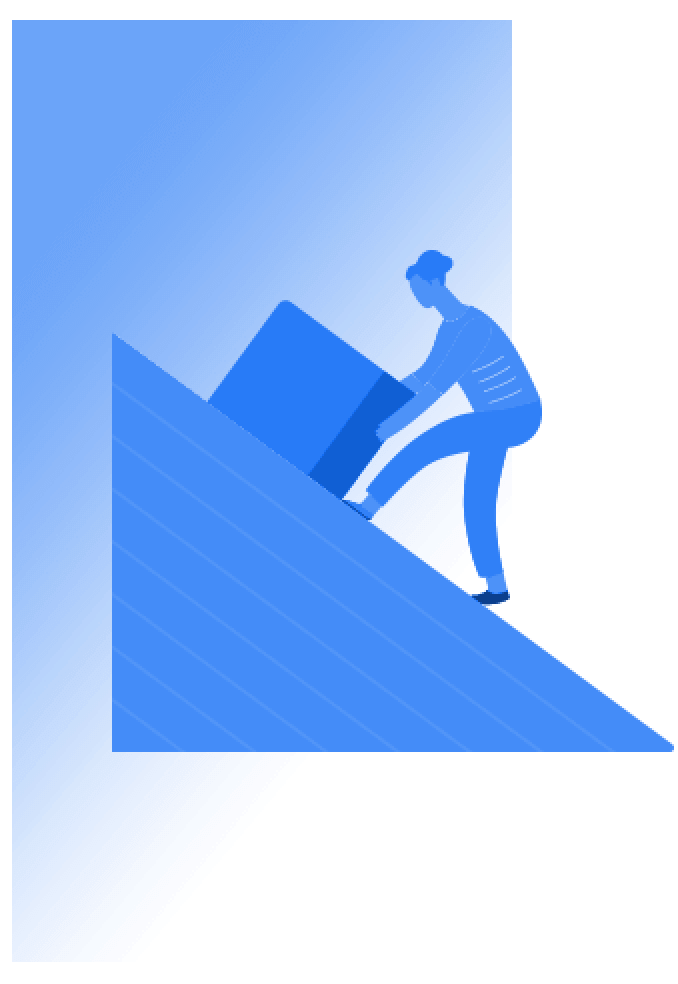 Customize with the Core Theme Editor
Shift4Shop's website builder includes the Core Theme Editor, which makes it simple to customize your theme with the colors and font sizes that are right for your brand. Several themes come with multiple presets as well, that instantly let you apply a whole new color scheme.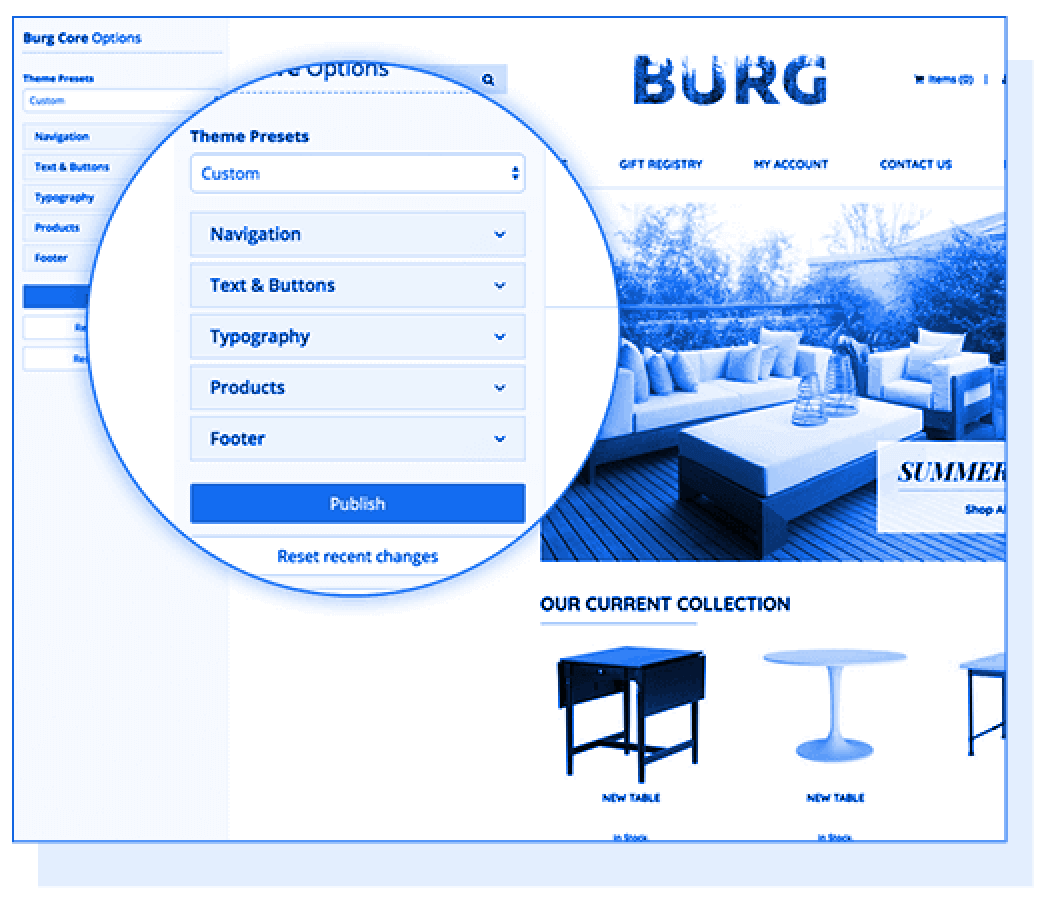 Want to do it on your own? Select "Custom" from your Theme Presets and change colors as you see fit. If you make a mistake, you can reset your changes or restore to default colors at any time.
The Core Theme Editor is currently available on select Shift4Shop themes and is in the process of being rolled out to all themes in the Shift4Shop Theme Store.
Want to take the next step and do some more advanced customization? Shift4Shop gives you full access to all the files that make up your theme, so you're free to edit your HTML and CSS if you have coding knowledge. Most website builders limit you to the built-in tools, meaning advanced customization is out of your reach — but with Shift4Shop, you can develop your website to your heart's desire.
Add Your Products
All Shift4Shop accounts let you add unlimited products so you can start selling your whole inventory right away. There's no coding or complex skills needed at this stage, either; simply create a product in your dashboard, fill out its information, and add your images. A complete, professional-grade product page will be added to your website.
All your products can be catergorized as you see fit, to ensure easy navigation for your customer and to help improve your SEO. If you have a large number of products, you can even add them all at once by uploading a CSV file that contains their information.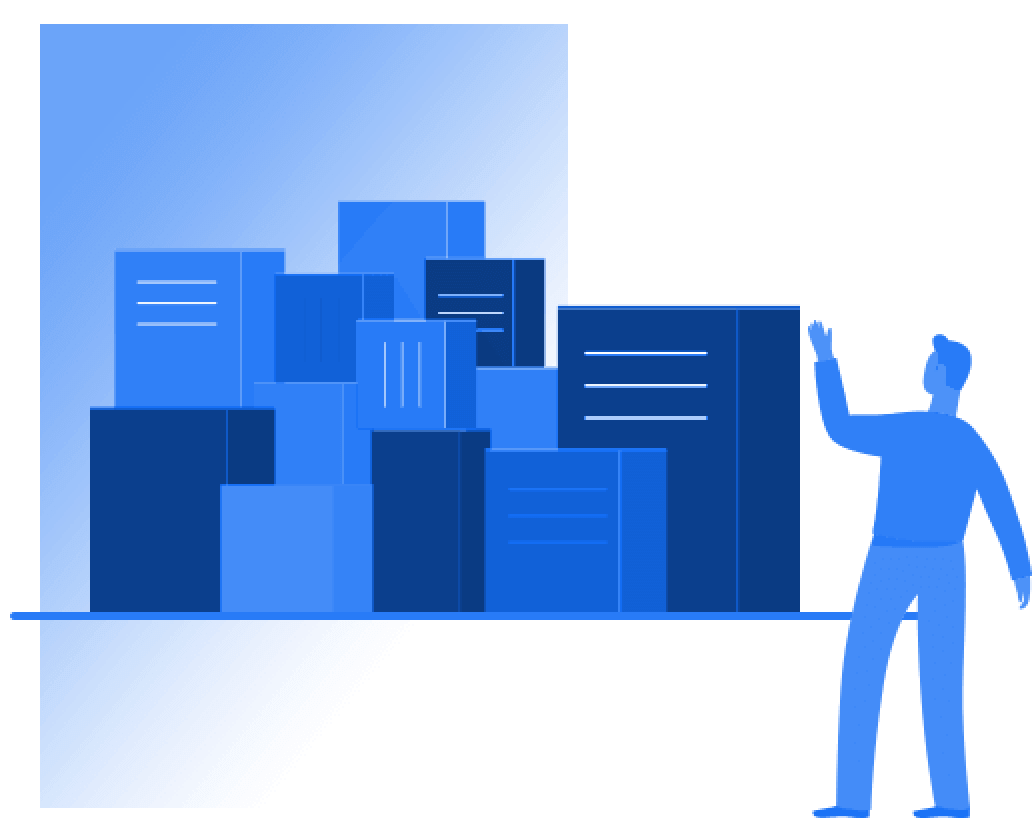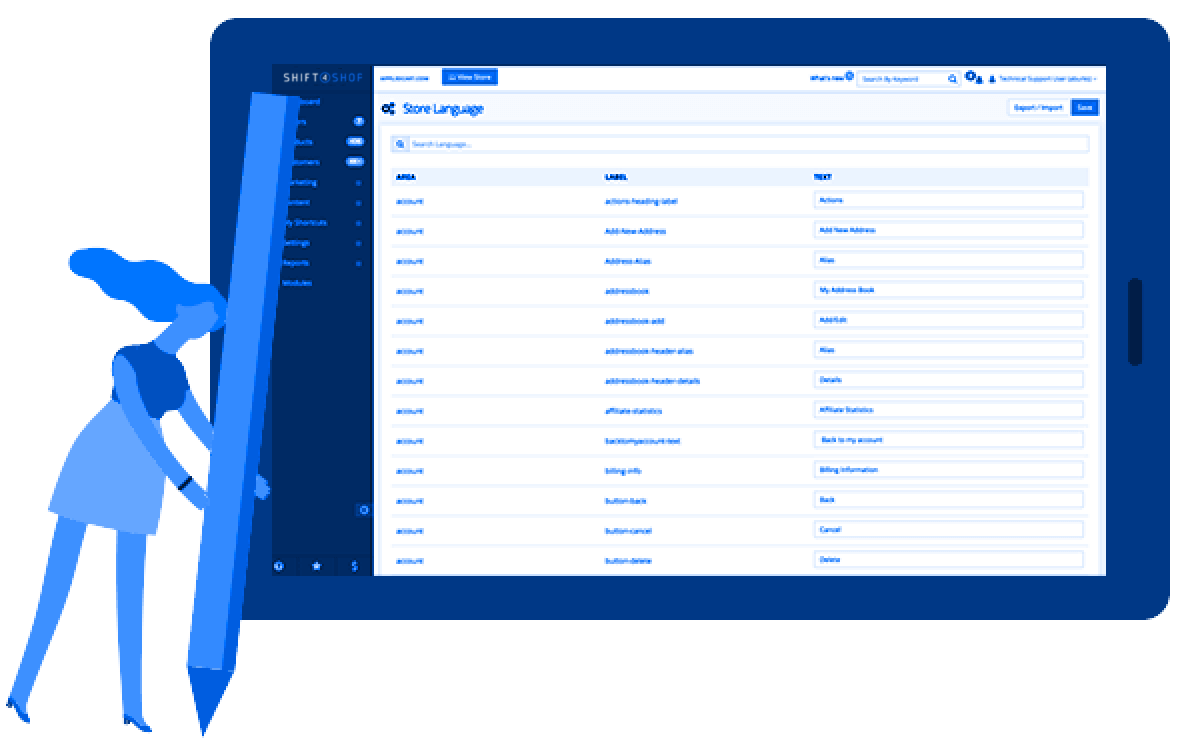 Edit Your Store Language and Homepage
You can change all the text on your site to match your business's voice, including page names and pre-programmed text that customers will see as they shop on your store. The Store Language settings let you customize this as much as you want, so your site will be completely friendly to your brand.
You can also add text to your homepage and other website pages to introduce customers to your business, introduce customers to features like wish lists, and more.
Add Extra Pages
A business website isn't complete without pages that describe your business and what your brand is about. With Shift4Shop's website builder, you can instantly generate as many extra pages as you need, add them to your navigation menu, and fill them with content relevant to your business. Create an "About Us" page, a contact information page, pages for your store policies, and any other pages you need. Landing pages and product guides can also be helpful to your marketing. As for design, don't worry — every page you create will automatically use your store's template complete with all your customizations.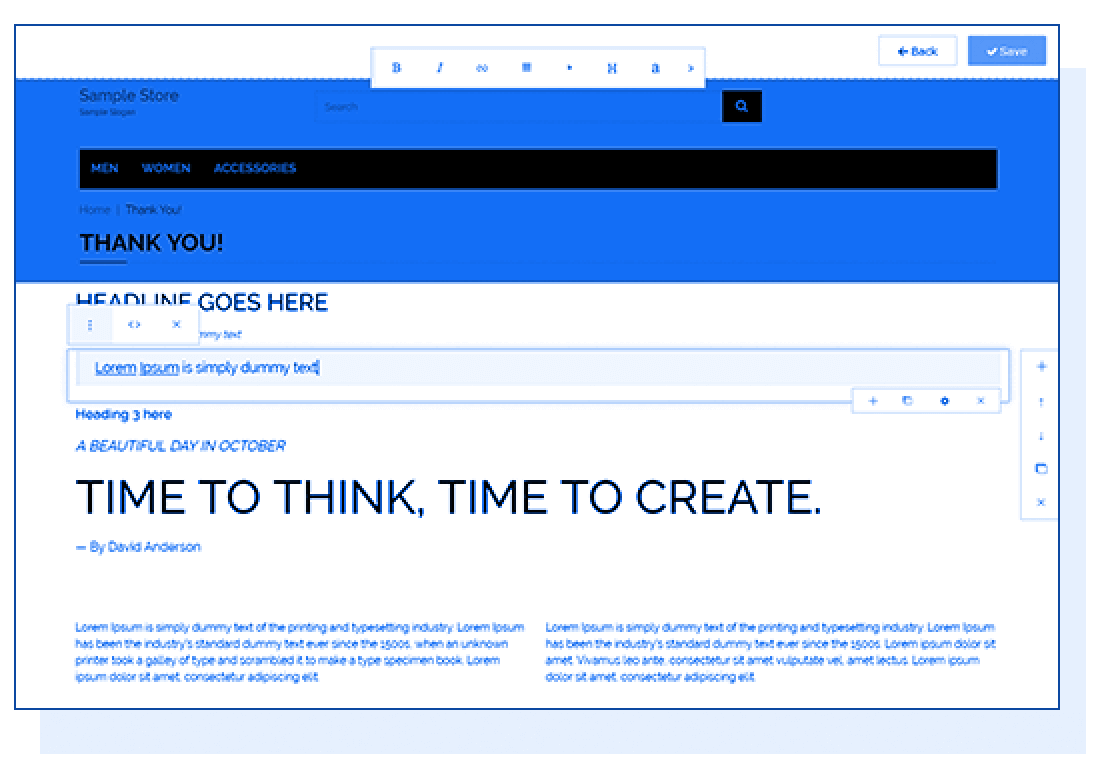 Launch Your Website for FREE!