Wine eCommerce Websites
Shift4Shop has everything you need to sell wine online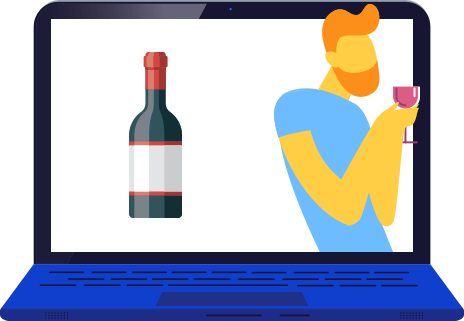 Millions of people all over the world love to relax with a glass of wine, and enthusiasts are always on the lookout for their next favorite vintage. Local wine stores often don't meet this demand, so wine eCommerce websites have grown in popularity. Customers everywhere love having wine delivered to their doorstep, and Wine of the Month subscriptions are exceptionally popular among the adventurous.
Many successful online wineries and wine retailers sell through Shift4Shop. Check out a showcase of some of our clients below.
Selling Wine Online with Shift4Shop
Are you a winemaker, or do you just want to share your passion with the world? Shift4Shop has everything you need to sell wine online, including tools to help you meet the legal requirements for online alcohol sales in your area.
Restricted shipping ensures customers cannot order if they can't legally receive wine in their location, and age verification keeps shoppers legal. Built-in tax management ensures compliance with varying alcohol sales taxes in different locations. Plus, in addition to a full-featured online store with detailed product pages, Shift4Shop includes a built-in blog perfect for sharing wine reviews and news that will attract customers. You can even set up your own Wine of the Month subscription box with our Autoship Recurring Orders feature.
Wine eCommerce Templates
Shift4Shop theme store is a growing collection of free and premium eCommerce website templates built to modern, responsive design standards. While any Shift4Shop theme can be customized for any industry, see below for example themes built for online wineries right out of the box.
For Any Industry and Any Business Model,
Shift4Shop is the eCommerce Solution You Need