Clothing and Apparel
eCommerce Websites
Shift4Shop has everything you need to sell clothing and apparel online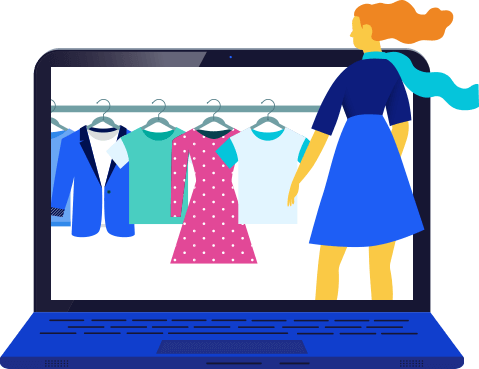 Fashion is a huge part of life, no doubt about it. And while racks and dressing rooms are still popular, more customers every year decide to shop online for their next new outfit. Sure, there are a few drawbacks to clothes shopping online — you can't try anything on, or feel the material before you buy, but online apparel retailers offset these difficulties with detailed size charts, full product descriptions, and numerous photos.
Shift4Shop is proud to be the eCommerce provider of several successful online clothing and apparel stores, selling all types of styles and accessories, some of which are showcased below.
Successful Clothing and Apparel eCommerce Websites Selling on Shift4Shop
Selling Clothing and
Apparel Online with Shift4Shop
It's a dream for many to open their own fashion store or even start a brand of their own. With Shift4Shop, you can create a store that lets you show off your line of apparel and makes it easy for customers to find their look.
With unlimited storage space and bandwidth, you can include as many high-quality product photos as you need to show off your selection to best effect. Flexible product descriptions allow you to add size charts, care instructions, and more information to help your customers decide. And with unlimited product options and variants, you can sell apparel online in every color and size combination you have, even if you have a shirt that comes in 6 sizes and 30 colors. Want to create your own products? Shift4Shop is integrated with print-on-demand dropshipping solutions like Printful.
Clothing and Apparel eCommerce Templates
Store design is crucial for presenting your brand and products, and Shift4Shop's theme store is packed with optimized eCommerce themes perfect for all types of fashion and accessories. Browse our Clothing and Apparel website templates or check out some example themes below.
For Any Industry and Any Business Model,
Shift4Shop is the eCommerce Solution You Need