The CBD industry has seen great expansion as the product has become more accepted throughout the world. Vaping, whether with CBD, nicotine, or flavor alone, is also massively popular. Since both of these industries are relatively new, they're a perfect fit for eCommerce, especially since a huge array of products are available and all customers have their own preferences.
Shift4Shop hosts several successful CBD and vape suppliers, including brands that manufacture their own e-liquid. Here are just a few.
Successful CBD or Vape eCommerce Websites Selling on Shift4Shop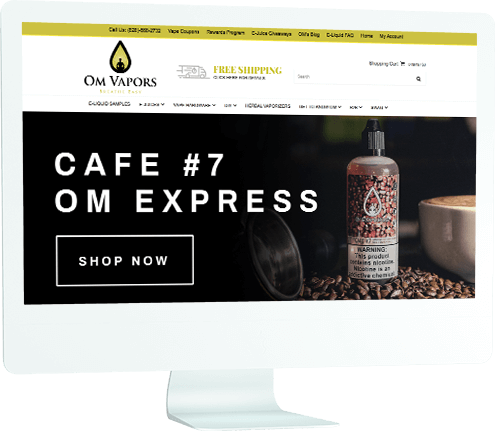 Leslie Sandusky and Benjamin McCalla first got into making their own e-liquids as a substitute for buying the often-overpriced liquids sold by many local retailers. The two were uniquely prepared to enter the e-liquid manufacturing market. "Ben comes from a research chemistry background," Les explains, "and I was an economics major, which seemed like a good fit at start-up." And it is a good fit indeed — he goes on to say that their combined expertise has helped grow their business exponentially. Leslie says, "We chose Shift4Shop because it seemed to be the best value. In addition to this, there is just about any app that you could ask for. The SEO capabilities are also a big bonus."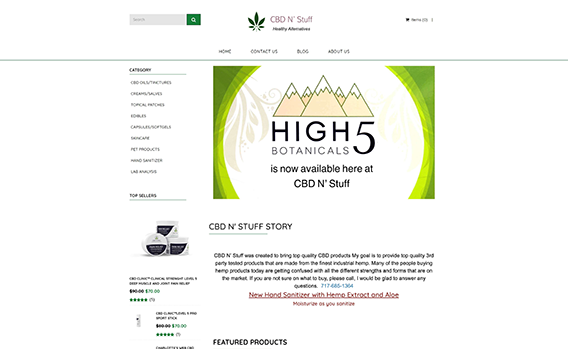 Selling Successful CBD or Vape
Online with Shift4Shop
Both CBD and vaping have endless potential for online sales, and Shift4Shop is packed with the features you need to build the perfect online CBD and/or vape store. Most importantly, Shift4Shop makes it easy to follow the law with age verification, and to accept payment via the required high-risk payment processors.
Rich categorization ensures your customers can easily navigate through a whole sea of flavors, and Product Bundles make it easy to offer starter kits and variety packs. Most vape and CBD products need to be resupplied on a regular basis, so you can set up a subscription option for your customers. And since these are restricted industries and direct advertising isn't allowed on some of the usual channels, you'll benefit from Shift4Shop's powerful SEO tools to help customers find you. These features (and more) make Shift4Shop the ideal platform for vape and CBD online sales.
CBD and Vape eCommerce Templates
Shift4Shop's theme store is filled with eCommerce website templates for all types of online stores, including several perfect for CBD and vape shops. See below for examples of vape website templates for your business.
For Any Industry and Any Business Model,
Shift4Shop is the eCommerce Solution You Need