Baby and Kids'
eCommerce Websites
Shift4Shop has everything you need to sell products
for babies and kids online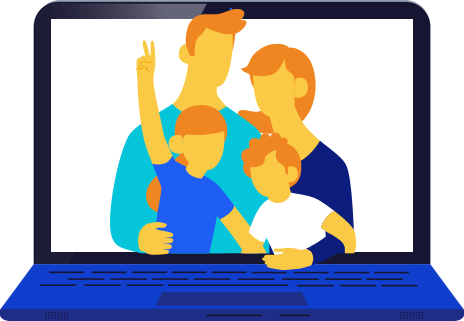 Parents are always in a hurry, and shopping online is the type of time-saver they rely on. That's why baby supplies and kids' products of all types are great for eCommerce stores. Moms and dads love to search out the best possible items for their precious young ones (of all ages) without needing to plan a shopping trip, so eCommerce is a natural fit!
Numerous popular retailers of baby supplies and other kids' products make their home on Shift4Shop. View some of our featured clients below.
Successful Baby and Kids' eCommerce Websites Selling on Shift4Shop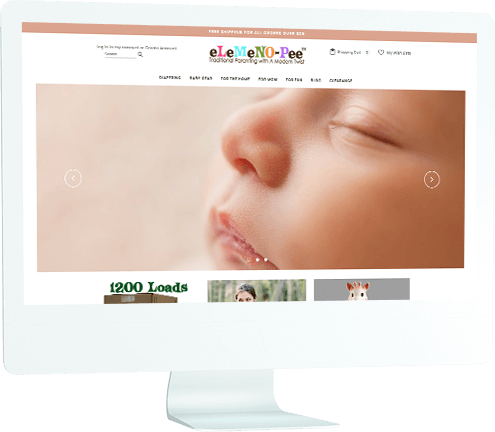 eLeMeNO-Pee was founded to bring the benefits of cloth diapers to parents everywhere, after founder Allison Crane and her husband discovered the positive effects cloth diapers had on their baby, as well as their budget and the environment. Within a few years the company grew to include their first brick-and-mortar location and sales representatives in several states. While researching a new eCommerce platform that would support their growth, eLeMeNO-Pee came to Shift4Shop for its unlimited online store customization and powerful Gift Registry feature, both of which had been limited on their previous platform, Volusion.
Selling Baby and Kids' Products Online with Shift4Shop
Baby supplies and kids' products cover a vast array of eCommerce niches, all of which have potential for success. Whether you want to sell strollers, diapers, toys, blankets, car seats, school supplies, kids' apparel, or all of these, Shift4Shop makes it easy to build an online store parents will love.
Shift4Shop store setup is built for customization so you can sell unlimited products and organize them with as many categories as you need to ensure parent can find what they're looking for. Even better, you can cross-categorize for the child's age group as well as product type. Built-in Wish List and in-store Gift Registry features are a must when planning a baby shower or child's birthday party. Set up a Reward Points Loyalty Program to attract repeat customers, and more.
Baby and Kids' eCommerce Templates
Shift4Shop's theme store is constantly expanding with new free and premium eCommerce website templates, many of which are perfect for selling baby supplies, kids' products, toys and games, and more. Check out a couple of example themes below.
For Any Industry and Any Business Model,
Shift4Shop is the eCommerce Solution You Need