Auto Parts
eCommerce Websites
Shift4Shop has everything you need to sell auto parts online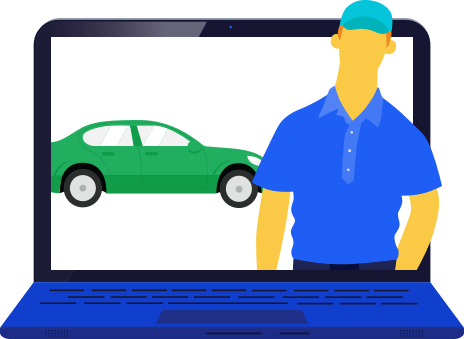 The automotive industry has a lot of eCommerce potential. If you've ever needed to hunt down an elusive or discontinued part for a car, you can understand the appeal of shopping online instead of visiting a dozen local stores and junkyards! That's why eCommerce websites for auto parts can do such steady business.
Shift4Shop hosts several successful online stores selling auto parts and other automotive supplies like tires. Check out a few of our clients below.
Successful Auto Parts eCommerce Websites Selling on Shift4Shop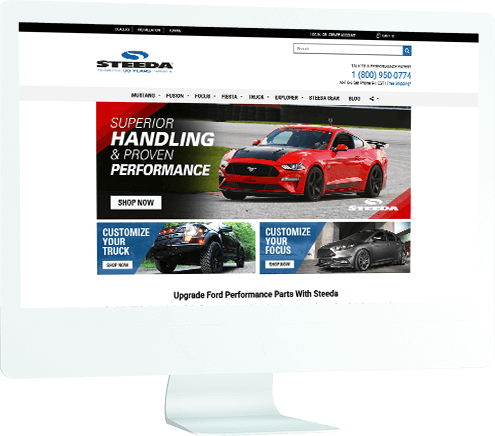 Steeda is the world's largest manufacturer of aftermarket parts and upgrades for high-performance modifications of Ford vehicles. With 30 years of experience in racing and product development, Steeda knows what it takes to bring motorsports to the next level. Their comprehensive eCommerce website is packed with information and their huge product catalog is well-organized to help both beginning and expert Ford performance enthusiasts to understand and find what they need. Steeda's website makes use of numerous Shift4Shop features and integrations to ensure a shopping experience that's just as fast and streamlined as their performance vehicles.
Selling Auto Parts
Online with Shift4Shop
Interested in opening your own auto parts eCommerce website? Whether selling old parts for collectible cars in small quantities, or supplying current parts to automotive businesses, Shift4Shop has the tools you need.
Create informative product pages with plenty of space for all the details, and organize them with unlimited categories and sub-categories to make it easy for your customers to find the parts they're looking for. Include as many product variants as needed so shoppers have all the options at their fingertips. Add part numbers to your product descriptions so customers can search by number as well as browse. Plus, Shift4Shop also integrates with fitment data tools such as eBay Motors, ensuring accurate product data for every item.
Auto Parts eCommerce Templates
Shift4Shop's ever-growing theme store comprises several free and premium eCommerce themes that can work great for an online auto parts store. Check out our eCommerce website templates or see below for example themes built for auto parts right out of the box.
For Any Industry and Any Business Model,
Shift4Shop is the eCommerce Solution You Need