Arts and Craft Supplies
eCommerce Websites
Shift4Shop has everything you need to sell arts and craft supplies online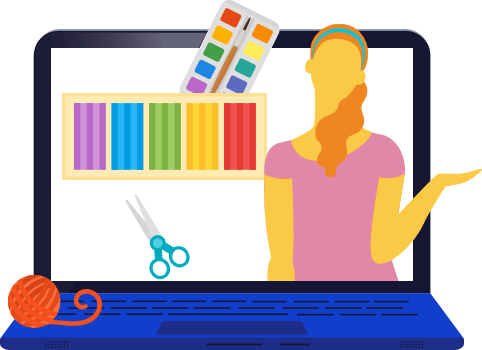 Arts and crafts are great examples of industries that have a wide-ranging appeal and will never go away. Millions of people love to express themselves through arts and crafts, whether professional or just for fun, and whether creating something with a practical function or for pure aesthetic value. Artists and crafters are always looking for reliable, convenient sources of the supplies they need to engage in their passions, with many preferring to shop online due to the huge variety of products they may need, some of which can be hard to find in local retail stores.
Shift4Shop is proud to host several successful eCommerce websites selling arts and craft supplies online. Check out some of our clients below.
Successful Arts and Craft Supplies Websites Selling on Shift4Shop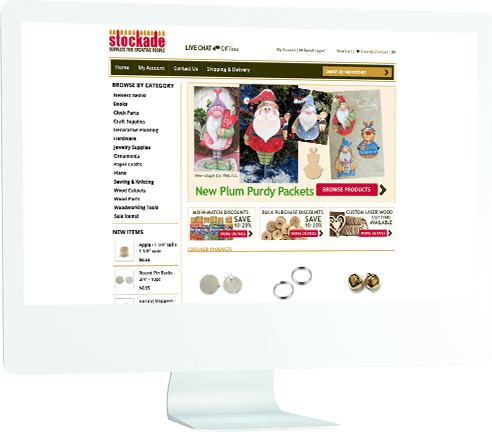 Stockade is Canada's leading supplier of over 5,000 products for woodworking, decorative painting, and many types of crafting. The company is family-owned and has been in business for over 40 years. Their online store perfectly connects their long-established business with the world of eCommerce, providing a great shopping experience that's easy to navigate. It's crucial for an inventory this large to be well-organized so customers can find the product they need out of thousands. Stockade's website utilizes several Shift4Shop features and design elements to help customers buy the supplies they need to complete any project and boost their creativity.
Selling Arts and Craft Supplies Online with Shift4Shop
Do you dream of opening your own arts and craft supplies eCommerce website? Shift4Shop has everything you need to build an online store supporting any number of products, whether you want to focus on a specific niche craft, or carry more broadly-used art supplies. Build full-featured product pages with plenty of room for important details — quality matters, so tell your customers about the materials and source you use for your supplies. Product Q & A sections and Reviews also help customers find exactly what they need for their project. And for busy creators with lots of orders of their own to fill, offer wholesale pricing based on quantity.
Arts and Craft Supplies eCommerce Templates
Shift4Shop is constantly adding new themes to our collection of free and premium eCommerce website templates for any industry, including several that will work great for an arts and crafts online store. Every theme can be customized perfectly for your brand and products. Here are some examples!
For Any Industry and Any Business Model,
Shift4Shop is the eCommerce Solution You Need